Food Store Manager (Mt. Lehman Food Store)
Actions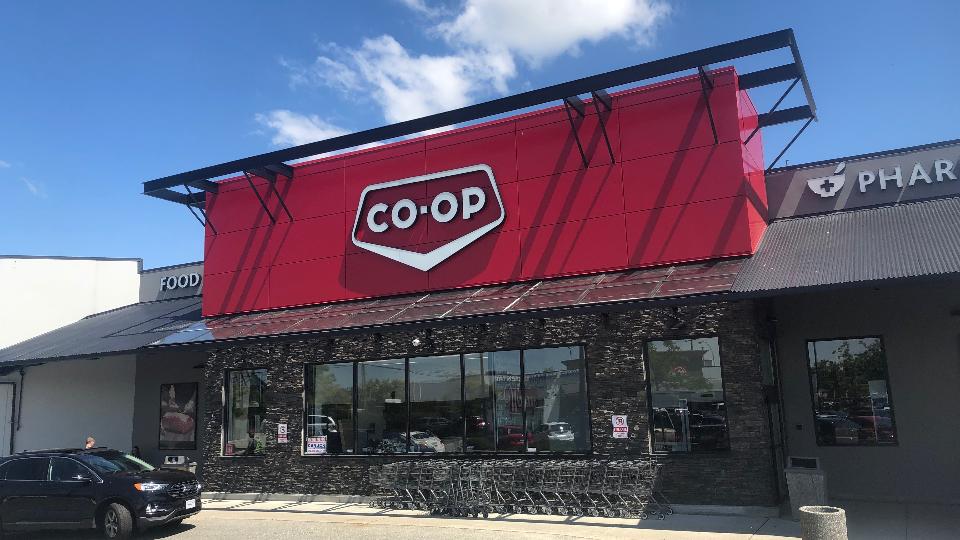 Food Store Manager (Mt. Lehman Food Store)
Abbotsford
Description:
Otter Co-op is hiring a Food Store Manager at our Mt. Lehman Food Store, located in East Abbotsford, British Columbia.
Who we are:
Co-op does business differently. As a co-operative, we believe in working together to serve Western Canadians, delivering profits back to our communities and investing in sustainable growth. To learn more about who we are and how you can help bring our brand to life, visit us at www.otterco-op.crs.

What you'll do:
The Food Manager is responsible for the overall operations of the food departments to improve customer service, program execution and company profitability. This includes scheduling, appraisals, budgeting and attainment of financial results along with the overall management of image, standards, implementation and adherence to company programs, policies and procedures as well as human resources related activities.
This person will contribute to leading and inspiring the team to the 4 Keys to Excellence and contribute to the team in living the Corporate Values of Integrity, Community and Excellence.
The specific responsibilities of the Food Store Manager include but are not limited to the following:

Follow up with Team Leaders and Team Members to understand and adhere to Otter Co-ops Brand image and Best Practices on a consistent basis.
Provide leadership to all food departments in organizing, directing and coordinating the activities and operations in accordance with company policies, procedures, programs, merchandising standards and overall expectations.
Responsible for the operational and financial results including, sales, margins, expense, inventory, SPEH of all food departments.
Identify deficiencies and provide recommendations/ action plans as required.
Work closely with other departments (HR, Asset Protection and Safety, Marketing) to achieve results that meet the required expectations pertaining to the operations in these areas.
Maintain confidentiality regarding pricing, financial and marketing strategies and Human Resources related information.
Provide leadership and work closely with Human Resources in the areas of employee relations, hiring, training, development, performance management, discipline, recognition, termination, security, administration of policy and procedures and WCB claims.
Provide leadership in the areas of Occupational Health and Safety (OH&S) including participate in OH&S activities, ensuring employees understand and comply with OH&S policies, procedures and legislation.
Encourage your department managers to seek growth opportunities in new product lines or innovative ideas that can attract new guests and members to our Co-op.
Provide excellent service to guests in a courteous, efficient manner and within approved programs, policies and procedures.
Maintain customer service standards by tracking, monitoring and following up on customer comments and complaints in a timely efficient manner.
Perform or assist with the year-end performance reviews and development action plans.
Contribute to the Team in living the Corporate Values of Integrity, Community and Excellence.
Why it matters:
Our team provides a range of products and services to support our member-owners. Through the work that we do, we help to build, fuel, feed and grow Western Canadian communities together.
Who you are:
You are looking for a career in Retail Store Operations and:
Must have a minimum of 5 years retail experience, performing at a high level.
Previous retail management experience is required.
Proficiency in Microsoft Outlook, Word and the ability to manage computer files efficiently is required.
Effective interpersonal, leadership and communications skills.
Motivation and ability to work in a busy environment.
Effective planning, organization and time management skills.
Strong analytical and problem-solving skills.
Demonstrate the ability to maintain relationships outside of the organization that support the organization.
Ability to work well under pressure, work with budgets and work within tight deadlines.
Hours of work will be dependent on the operational needs and at certain times throughout the year, work hours may include early mornings, late evenings, and occasional weekends.

Our Team Members receive competitive salaries, a comprehensive benefits package and an employer-contributed pension plan. We encourage our Team Members to take advantage of learning opportunities, to grow and develop and to foster a culture of teamwork and innovation.
At Co-op, we embrace diversity and inclusion, and we're working to create a workplace that is as diverse as the communities we serve. We support and provide an environment that allows all to bring their whole selves to work.
Please note that safety-sensitive positions will require pre-employment alcohol and substance testing.
All successful candidates will be required to undergo a background check.
To apply please submit your application to: https://ottercoop.applytojob.com/apply/UyZNn7M66m/Food-Store-Manager-Mt-Lehman-Food-Store

Application Deadline:
April 15, 2020