Chilliwack Gas Bar Associate-FT (Progress Way)
Actions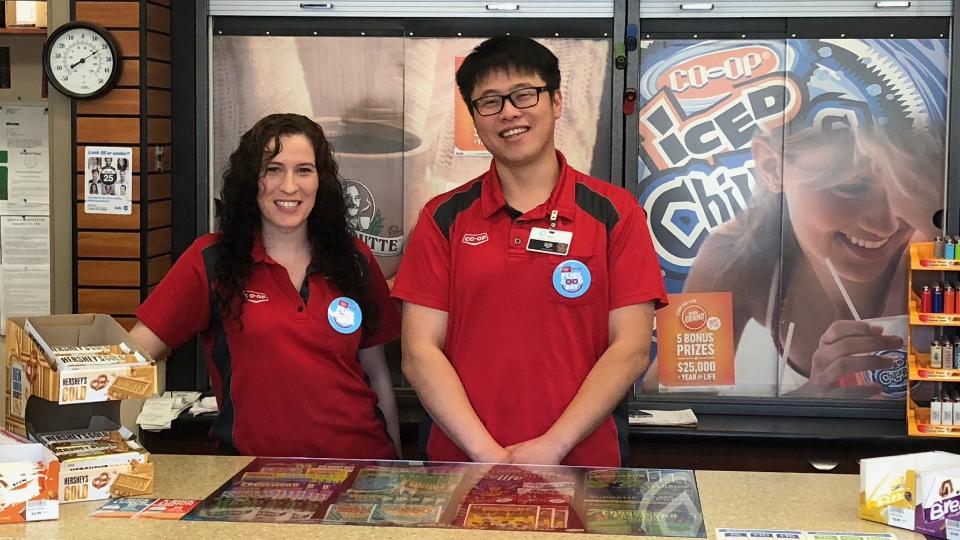 Chilliwack Gas Bar Associate-FT (Progress Way)
Progress Way Gas Bar
Description:
Otter Co-op invites applications for the position of Full Time Gas Bar Associate at our Progress Way Gas Bar located at: 44046 Progress Way, Chilliwack.
Responsibilities:
• Provide pump island and sales area product and exemplary service to customers in a courteous, efficient manner and within approved programs, policies and procedures.
• Perform general housekeeping and maintenance duties.
• Complete daily summaries and other paperwork as required.
• Operate the cash register and other equipment as required.
• Prepare the daily pump and cash reconciliation reports.
• Contribute to the Team in living the Corporate Values of Integrity, Community and Excellence.
• Perform other duties as assigned.
Skills & Qualifications:
• Previous experience in a convenience store or gas station is an asset.
• Must have strong math skills, basic computer skills.
• Strong Customer Service skills.
• Strong interpersonal, leadership and communication skills.
• Motivation and ability to work in a busy work environment is required.
• Must be committed to a SAFE working environment.
• Able to perform physical job duties including lifting, pushing and pulling up to 50 lbs.
Compensation:
Otter Co-op offers a competitive salary with start rates of $12.65 to $14.66 per hour depending on experience, personal and professional development, and the opportunity to work with one of western Canada's most successful organizations.
All successful candidates will be required to undergo a background check.
Please send your resume to employment@otter-coop.com.
Application Deadline:
January 31, 2019
Discover more: