Area Manager - Liquor (Kelowna)
Actions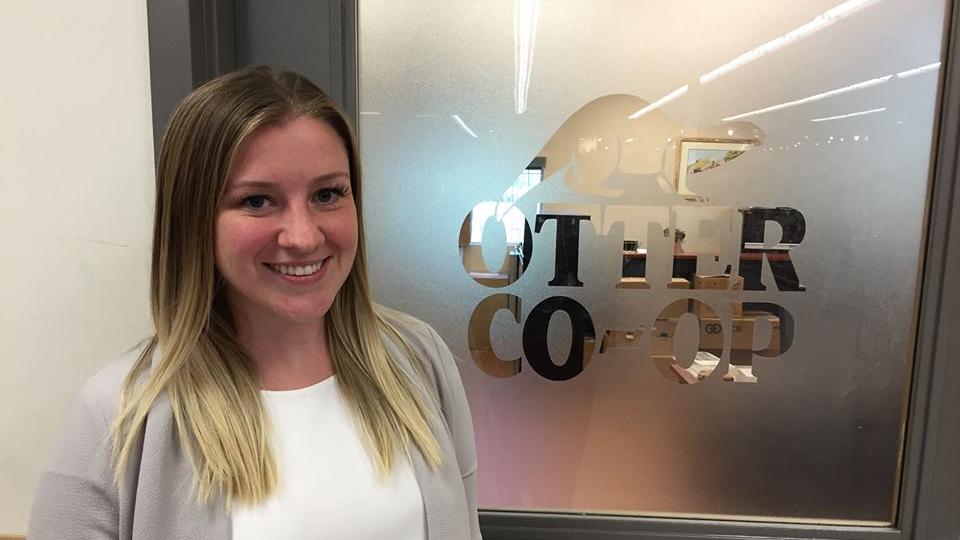 Area Manager - Liquor (Kelowna)
West Kelowna
Description:
Otter Co-op is now accepting applications for an Area Manager, Liquor as we grow our team and products / programs. This position will oversee the Okanagan and Interior Liquor locations.
Who we are:
Co-op does business differently. As a co-operative, we believe in working together to serve Western Canadians, delivering profits back to our communities and investing in sustainable growth. To learn more about who we are and how you can help bring our brand to life, visit us at www.otterco-op.crs.
What you'll do:
Effectively communicate with team leaders and store teams, lead meetings, training and coaching sessions while keeping teams well informed of pertinent information
Train, mentor, and develop team leaders to deliver guest service excellence and ensure succession planning by identifying, developing and inspiring future leaders
Demonstrate consistent ability to work with team leaders in the development, training and leadership of high-performance teams
Conduct regular follow-ups and ensure mandatory training is completed by team leaders and store teams in your Area; follow up on incomplete training and create action plan
Foster a collaborative, supportive and engaging work environment within your Area
Ensure teams are trained on product selection and have successfully completed product knowledge training
Train and support team leaders on effective scheduling techniques; monitor the creation of efficient weekly store schedules for both sales and support functions
Facilitate store requests for hiring and position changes with Human Resources and Division Manager
Provide coaching, direction and follow-up to team leaders and teams within the Area through consistent scheduled store visits
Identify and implement new strategies pro-actively that will ensure the future success of the Area
Address all performance or behavioral issues within Area in timely manner; assist team leaders with progressive discipline process in conjunction with Human Resources
Ensure the timely and accurate execution of company standards, programs and initiatives in the Area
Conduct scheduled weekly conference calls with Area team leaders; communicate all relevant information to Division Manager
Support team leaders on sales results, margins and expense controls of their store through the training and understanding of P&L statements
Partner with team leaders to ensure appropriate selection, inventory levels and up-to-date Min/Max levels of all in-store product; verify through the monitoring of monthly inventory reports
Complete Store Standards and Cleanliness Audits for all stores in Area (as per audit schedule); support in the development of an action plan to correct any deficiencies and follow up on its completion
Review Asset Protection and Health and Safety audits for each store; support in the development of an action plan to correct any deficiencies and follow up on its completion
Follow up on weekly margin, sales and inventory reports; ensure team leaders are trained on proper receiving processes and assist with any outstanding issues
Address negative on-hands; train and support Area on the management and minimization of negative on-hands through proper inventory controls
Ensure Area is proactive in the preparation of all upcoming sales and promotions; all sale-related products to be ordered, merchandised appropriately and accompanied by approved sale signage
Train and support team leaders and respective teams on the promotion of preferred label products
Action any maintenance issues in Area; follow-up and track status of repairs to ensure completion and communicate with Division Manager
Build an effective partnership and collaborate with preferred vendors through an open, positive and consultative approach to address key business issues and opportunities
Contribute to the Team in living the Corporate Values of Integrity, Community and Excellence
Why it matters:
Our team provides a range of products and services to support our member-owners. Through the work that we do, we help to build, fuel, feed and grow Western Canadian communities together.
Who you are:
You are looking for a career in Retail Store Operations Management and:
Minimum 10 years of experience in Retail Store Operations Management
Minimum 5+ years of experience in the Liquor industry in a management capacity
Valid Serving it Right Certificate
WSET and / or Prud'Homme certification an asset
Must be very accurate, detail orientated and able to work independently and as part of a team
Excellent verbal and written communication skills, including the ability to effectively communicate with internal and external guests in a polite and engaging manner
Computer proficiency and working knowledge of MS Office applications including Word, Excel and Outlook
Motivation and ability to work in a busy work environment is required
Must be committed to a SAFE working environment
Able to perform physical job duties including lifting, pushing, and pulling up to 50 lbs.
Valid Driver's License is required, as this position requires frequent travel within a defined area as well as travel to other locations throughout BC as required. Travel may be for seminars, conferences, or competition checks as well as to assist in alternate locations as required.
Our Team Members receive competitive salaries and for eligible positions there is also a comprehensive benefits package and an employer matched pension plan. We encourage our Team Members to take advantage of learning opportunities, to grow and develop and to foster a culture of teamwork and innovation.
Otter Co-op is committed to a diverse and supportive working environment based on our Core Company Values of Integrity, Community and Excellence. We are committed to giving back to our communities through our Corporate Social Responsibility Program.
At Co-op, we embrace diversity and inclusion, and we're working to create a workplace that is as diverse as the communities we serve. We support and provide an environment that allows all to bring their whole selves to work.
All successful candidates will be required to undergo a background check.
We thank all candidates for their interest; however, only those selected to continue in the recruitment process will be contacted.
To apply, click here

Application Deadline:
July 31, 2021