Commercial Petroleum Division Manager
Actions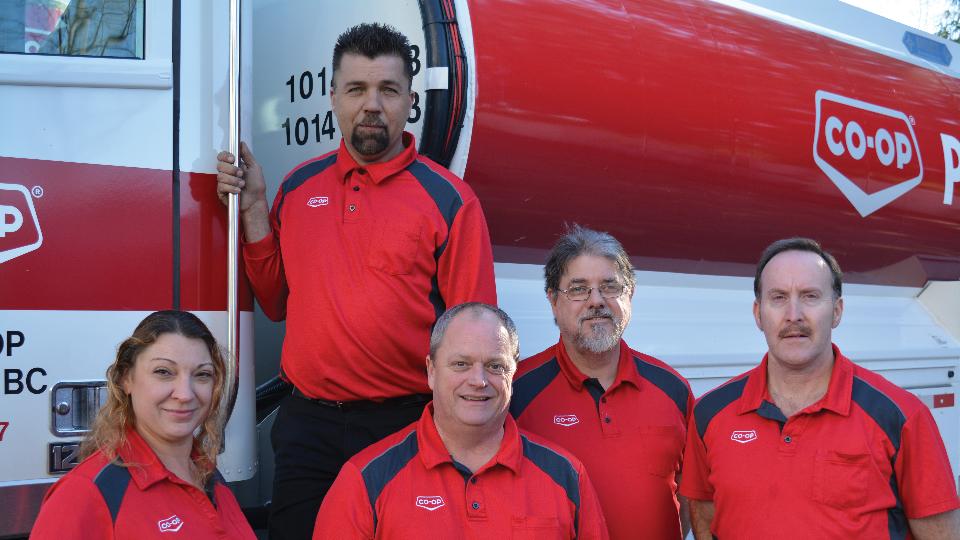 Commercial Petroleum Division Manager
Aldergrove
Description:
Otter Co-op invites applications for the position of Commercial Petroleum Division Manager as we grow our team and products/programs. This position will work out of Chilliwack Bulk Petroleum office but will be required to travel to head office in Aldergrove as well as other cardlock locations.
Reporting to the Senior Manager of Operations, the Commercial Petroleum Division Manager is responsible for the overall strategic direction and operations of our Bulk Petroleum department, both directly working with the Bulk Petroleum Manager and indirectly overseeing Bulk Petroleum team members. This position will be responsible for managing and growing current accounts/customer base and identify/pursue prospects and growth opportunities efficiently as well as professionally drive profitable sales and deliver on margin expectations for the retail territory.
RESPONSIBILITIES:
The specific responsibilities of the Commercial Petroleum Division Manager will include but are not limited to the following areas:
Accountable for the overall management of the Bulk Petroleum Division.
Plans, develops and oversees the implementation of programs and policies.
Researches and provides recommendations to senior management on trends and required strategies.
Ensures adherence to Corporate Values, Vision and Mission statement.
Establishes short-term strategies, goals, and objectives in alignment with the strategic plan.
Participates and leads the development of products and services to improve profit and increase customer satisfaction.
Oversees and monitors client satisfaction levels and identifies areas for improvement to ensure a high standard of customer satisfaction across all areas of responsibility.
Executes sales strategies that support the retail vision.
Contributes to the development of the tactical and strategic plan.
Achieves budgeted goals related to sales, margin, expenses, and inventory.
Develops and obtains approval of a budget and ensures adherence to the budget for the assigned area(s) of accountability.
Recruits, trains, develops, coaches, and motivates direct reports.
Works closely with other departments (HR, Asset Protection and Safety, Marketing) to achieve results that meet the required expectations pertaining to the operations in these areas.
Contributes to the Team in living the Corporate Values of Integrity, Community and Excellence.

SKILLS & QUALIFICATIONS:

8-12 years of experience in a retail environment is preferred.
Minimum of 5 years of experience in a leadership role is required.
Experience in overseeing and monitoring client satisfaction levels.
Experience with coaching and providing feedback, including performance reviews, to other team members.
Ability to control operational costs, maximize operational efficiency, and improve sales and growth margin.
Proficiency in Microsoft Office and the ability to manage computer files efficiently is required.
Effective interpersonal, leadership and communications skills.
Effective planning, organization and time management skills.
Strong analytical and problem-solving skills.
Demonstrated ability to maintain relationships outside of the organization that support the organization.
Hours of work will be dependent on the operational needs and at certain times throughout the year, work hours may include early mornings, late evenings, and occasional weekends.
The successful applicant will be subject to a background security clearance and criminal records check. Some out-of-province travel may be required to attend conferences.

COMPENSATION:
Otter Co-op offers a competitive compensation package depending on experience, personal and professional development, and the opportunity to work with one of Western Canada's most successful organizations.
Otter Co-op is pleased to offer our full time and salaried team members the following:
Extended Health Care
Dental
Life Insurance
Travel Insurance Coverage
Long Term Disability Insurance
Employer Matched Pension Program (6% matched)
Annual Bonus Program
Employee Family Assistance Program
Excellent Opportunities for Advancement
Competitive wages
Team Member Discounts
Learning and Development Opportunities.
TO APPLY:
If you would like to build your future with an established and dynamic company please apply by submitting a detailed application either online at https://ottercoop.applytojob.com/apply/tAzqqLgHyQ/Bulk-Petroluem-Division-Manager or submit your resume via email to kzehnder@otter-coop.com indicating "COMMERCIAL PETROLEUM DIVISION MANAGER" in the subject line or via post mail, attention Kristin Zehnder, Director of Human Resources at: Otter Farm & Home Co-operative 3650 – 248th Street Aldergrove, BC V4W 1X7
Application Deadline:
June 1, 2019