Talent Acquisition Specialist - FT (Langley)
Actions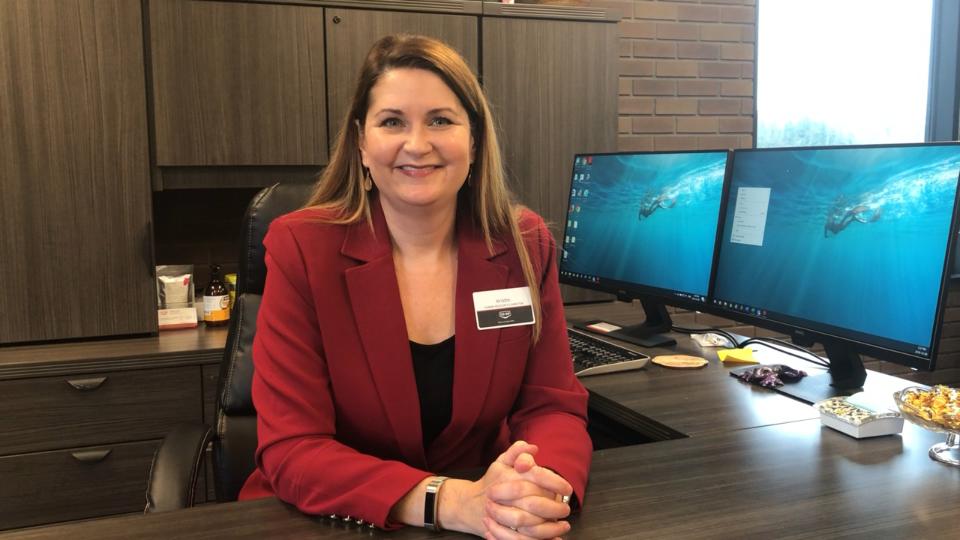 Talent Acquisition Specialist - FT (Langley)
Langley
Description:
Otter Co-op is now accepting applications for a Full-Time Talent Acquisition Specialist based out of our Administration Office located in Langley, BC.
Who we are:
Co-op does business differently. As a co-operative, we believe in working together to serve Western Canadians, delivering profits back to our communities and investing in sustainable growth. To learn more about who we are and how you can help bring our brand to life, visit us at www.otterco-op.crs.
What you'll do:
Reporting to the VP of Human Resources, the Talent Acquisition Specialist will be responsible for providing specialized support to all business lines within Otter Co-op in the area of talent acquisition and on-boarding. The scope of the duties includes full-cycle recruitment, onboarding, administration, and communication reflective of company culture and brand initiatives. The Talent Acquisition Specialist will work collaboratively within the HR team and with team leaders to create strong talent pools and practices for our company's current and future hiring needs.
Responsibilities:
Responsible for the full-cycle recruitment process and the creation of job postings, sourcing candidates, review of candidate pool, short-listing, pre-screens, interviews, reference checks, and offers.
Coordinate with hiring team leaders and the HR team to identify needs, determine selection criteria, design job description, posting and interview questions to reflect position requirements.
Source potential candidates through online channels (e.g.: social platforms and professional networks), assess candidate qualifications using our Applicant Tracking System and complete pre-screen, in-person interviews, reference checks and provide summarized recommendations on qualified candidates.
Prepare offer letters and communicate/coordinate all pre-employment paperwork, enter new hires into HRIS system, and provide company on-boarding and new hire orientation training.
Partner with stakeholders for the design, development and revision of both management and non-management job profiles.
Provide branded communication to team members where changes to position, title or leader occur. Collaborate with the HR team on recommendations for compensation and placement as per policy, pension and benefits, salary adjustments, etc. relevant to job offers, talent changes, and the recruitment process.
Provide coaching and support to team leaders on effective talent acquisition tools, processes, expectations, and strategies, including onboarding, and succession planning/talent mapping practices. Provide training to team leaders as needed reflective of the talent acquisition process. Provide new hire orientation training.
Provide insight and perspective on talent within the company to support other talent management practices such as succession planning/talent mapping and associated talent development. Works collaboratively with the HR team and leaders to support development practices within career streams. Prepares regular Talent Acquisition reports including quarterly/annual recruitment forecasting.
Represents Otter Co-op at job fairs as needed.
Provides HR generalist relief support to HR advisors when needed.
Hours of work will be dependent on the operational needs and at certain times throughout the year, work hours may include early mornings, late evenings, Saturdays and Sundays.
Some travel required to attend sites in the Lower Mainland, Fraser Valley and BC Interior. Occasional travel (1-3 times per year) may be required to attend conferences and training in B.C., Alberta, and Saskatchewan.
Contribute to the Team in living the Corporate Values of Integrity, Community and Excellence.
Knowledge, Skills and Experience:
We are looking for a strategic team player to join our fast-paced and growing team in this role. The ideal candidate has exceptional communication (verbal and written) and interpersonal skills and is extremely organized, detailed and thorough. Our ideal candidate is passionate about HR and seasoned in experience and skillset (5+ years of progressive related Recruitment and HR experience). A University Degree or Diploma (focus on business/HR preferred) is required, and a CPHR designation is a strong asset.
The ideal candidate for this role has experience advising and supporting in a generalist capacity and has a sound understanding of provincial and federal employment legislation. A strong computer and technical background is necessary including effective working skills in MS Word, Excel, PowerPoint and e-mail is required. Understanding of HRIS and ATS systems is an asset.
A valid Driver's License with a clean abstract is required for travel to a variety of retail locations in Southern British Columbia. Some out-of-province travel required to attend conferences.
Total Compensation:
This may be the perfect opportunity for you! Be a part of an organization that makes a difference! Last year Otter Co-op donated over $270,000 to a variety of local charities and community organizations. Otter Co-op offers a diverse and supportive work environment based on our Core Company Values of Integrity, Community and Excellence, as well as some of the following:
Full benefits plan including Extended Health Care, Dental, Life Insurance and Disability
Employer Matched Pension Plan (6% matched)
Employee and Family Assistance Program
Competitive wages paid bi-weekly & Bonus Incentive Plan
Retail Purchase Rebate for Co-op Members
Team Member discount cards
Service Recognition Programs
Tuition Assistance Program
Excellent opportunities for further development and advancement with an established dynamic company
At Co-op, we embrace diversity and inclusion, and we are working to create a workplace that is as diverse as the communities we serve.  We support and provide an environment that allows every team member to bring their whole selves to work.
All successful candidates will be required to undergo a background check.
We would like to thank everyone for their applications, however only candidates that will be moving forward in the interview process will be contacted.

To apply, click here

Application Deadline:
May 29, 2021