Gas Bar Supervisor - FT (Abbotsford)
Actions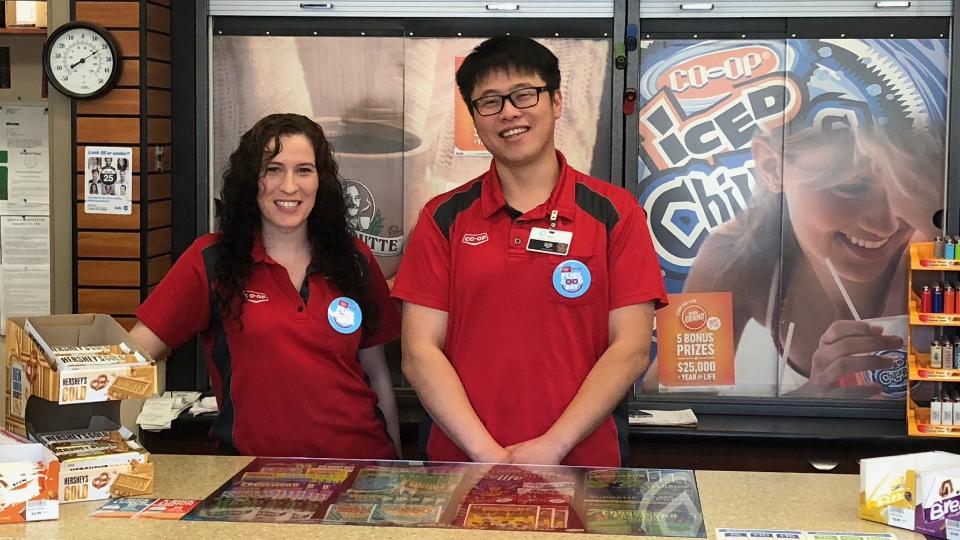 Gas Bar Supervisor - FT (Abbotsford)
Abbotsford
Description:
Otter Co-op is hiring a Full-Time Gas Bar Supervisor at our Ross Road Gas Bar located in Abbotsford, BC.

Who we are:
Co-op does business differently. As a co-operative, we believe in working together to serve Western Canadians, delivering profits back to our communities and investing in sustainable growth. To learn more about who we are and how you can help bring our brand to life, visit us at www.otterco-op.crs.
What you will do:
Reporting to the Gas Bar Manager, responsibilities for this position include the following:
Directing, training and scheduling team members, and making safety a top priority in carrying out daily job duties
Provide assistance with paperwork, scheduling, and other supervisory tasks to support the manager
To prepare the daily pump and cash reconciliation reports
To order, price and display merchandise as required
Provide pump island and sales area product and service to customers in a courteous, efficient manner and within approved programs, policies and procedures
To perform general housekeeping and maintenance duties
To operate the cash register and other equipment as required
Contribute to the Team in living the Corporate Values of Integrity, Community and Excellence
Perform other duties as assigned
Why it matters:
Our team provides a range of products and services to support our member-owners. Through the work that we do, we help to build, fuel, feed and grow Western Canadian communities together.
Who you are:
Supervisory experience is an asset as is several years' experience in a convenience store or gas station
Must have a Class 5 Drivers License with a clean driving record
Strong interpersonal, leadership and communication skills
Strong math skills and basic computer skills
Strong customer service skills
Motivation and ability to work in a busy work environment are required
Able to perform physical job duties including lifting, pushing and pulling up to 50 lbs.
Must be committed to a SAFE working environment
Must be available 7 days a week to work a variety of shifts that include early mornings, afternoons, and late evenings
Our Team Members receive competitive salaries and for eligible positions there is also a comprehensive benefits package and an employer matched pension plan. We encourage Team Members to take advantage of learning opportunities, to grow and develop and to foster a culture of teamwork and innovation.
Otter Co-op is committed to a diverse and supportive working environment based on our Core Company Values of Integrity, Community and Excellence. We are committed to giving back to our communities through our Corporate Social Responsibility Program. Last year we donated over $407,000 to local charities and community organizations.
At Co-op, we embrace diversity and inclusion, and we are working to create a workplace that is as diverse as the communities we serve. We support and provide an environment that allows all to bring their whole selves to work.
All successful candidates will be required to undergo a background check.
We would like to thank everyone for their applications, however only candidates that will be moving forward in the interview process will be contacted.
To apply, click here

Application Deadline:
October 2, 2021