Assistant Hardware Manager (Aldergrove) FT
Actions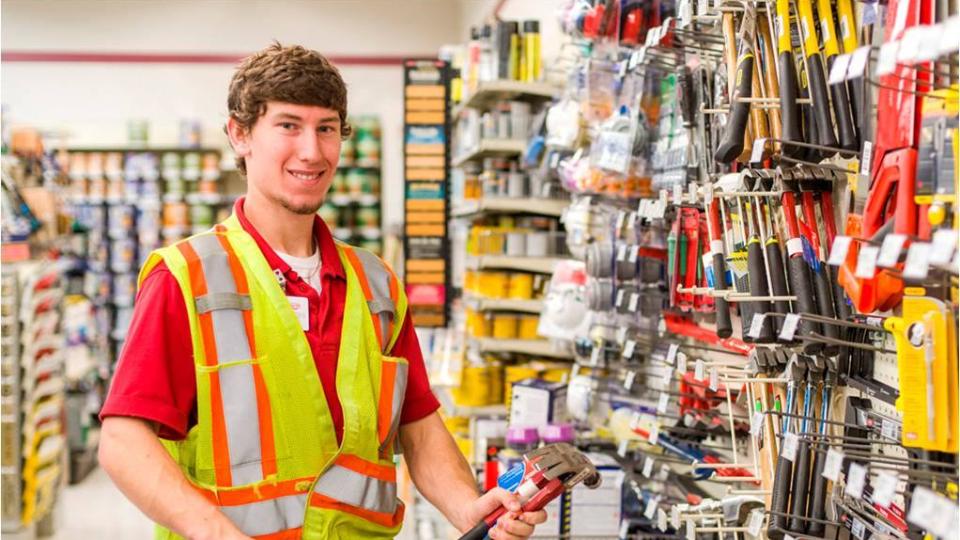 Assistant Hardware Manager (Aldergrove) FT
Langley
Description:
Otter Co-op is hiring a Full Time Assistant Hardware Manager at our Aldergrove Retail Center located in Langley, British Columbia.
Who we are:
Co-op does business differently. As a co-operative, we believe in working together to serve Western Canadians, delivering profits back to our communities and investing in sustainable growth. To learn more about who we are and how you can help bring our brand to life, visit us at www.otterco-op.crs.
What you'll do:
Provide the customer with good, efficient, courteous service.
Assist to organize, direct and co-ordinate the activities and operations of the Hardware Department to achieve budgeted goals.
Responsible for the procurement of merchandise, using good inventory management practices and dealing with company sales representatives.
Responsible for processing of invoices, claims and reports as required.
Assist in the leadership of the department's human resources. This involves recruitment, coaching and development, appraisals, motivation of team, administration of personnel policy, talent management, and succession planning.
Responsible for receiving and warehousing of the Hardware Department merchandise.
Supervise the merchandise handling and stocking function of the Hardware Department merchandise.
Responsible for the proper housekeeping in the store, maintaining store standards which includes the preparation and implementation of effective cleaning and maintenance schedules.
Responsible for the maintenance of the department's equipment.
To settle guest complaints with excellence.
To supervise the promotional activities at store level, including the building of displays; arrangements for in-store demonstrations, use of POP materials with excellence.
Responsible for proper transferring and markdown records as per company policy.
Responsible for ensuring that accurate inventories are taken in Hardware Department.
To take necessary action on spoiled, damaged, or obsolete merchandise.
To improve product knowledge and salesmanship skills through the attendance and participation at training sessions as directed by the Manager.
Performs other duties as assigned.
To perform all department tasks in the Manager's absence.
Contribute to the Team in living the Corporate Values of Integrity, Community and Excellence.

Why it matters:
Our team provides a range of products and services to support our member-owners. Through the work that we do, we help to build, fuel, feed and grow Western Canadian communities together.
Who you are:
You are looking for a career in Retail Store Operations and you are/have:
MUST possess a minimum 5 years' experience in a general merchandise/hardware or similar department. Preferred candidates would possess at least one year of experience in a supervisory role.
Must possess a minimum of Grade 12 diploma or equivalent education.
Must have demonstrated leadership ability in the areas of directing, coaching, and training of team members.
North American Retail Hardware Association (NRHA) training experience preferred.
Must have above average communication skills and be guest service orientated.
Must have the aptitude and aspiration to further one's training and development to take on further responsibility in the future.
Proficient computer skills in Microsoft Office, Word, Excel and other general computer functions.
Must be available 7 days a week to work any shift in the morning, afternoon, evening and on the weekend, between 8am and 8pm.
Our Team Members receive competitive wages, a comprehensive benefits package and an employer-contributed pension plan. We encourage our Team Members to take advantage of learning opportunities, to grow and develop and to foster a culture of teamwork and innovation.
At Co-op, we embrace diversity and inclusion, and we're working to create a workplace that is as diverse as the communities we serve. We support and provide an environment that allows all to bring their whole selves to work.
All successful candidates will be required to undergo a background check.
To apply please submit your application to: https://ottercoop.applytojob.com/apply/nNQtOZ1Pze/Assistant-Hardware-Manager

Application Deadline:
March 7, 2020