Aldergrove Pharmacist-Full Time
Actions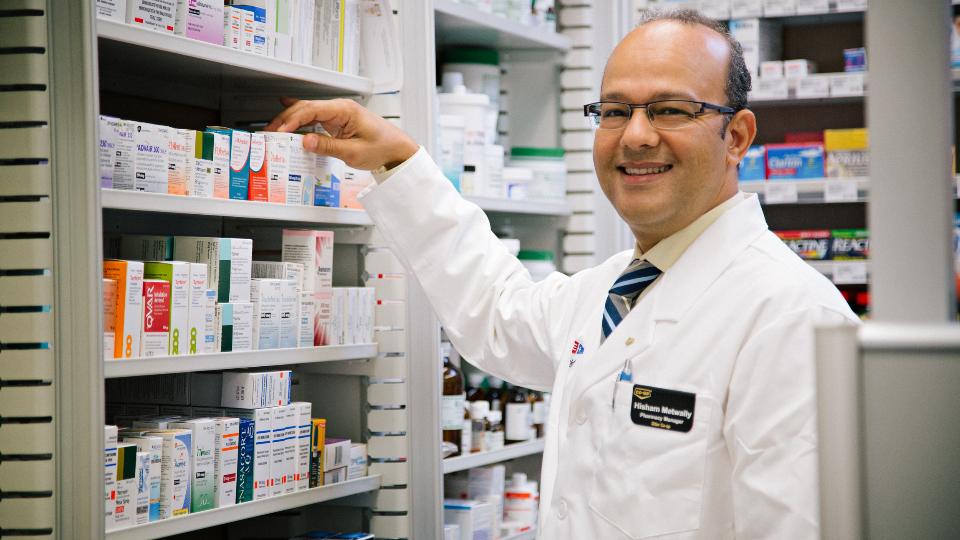 Aldergrove Pharmacist-Full Time
Aldergrove
Description:
Otter Farm & Home Co-operative (Otter Co-op) has over 50,000 members with services in Food, Feed, Petroleum, Pharmacy, Hardware and Liquor in various retail locations across the Lower Mainland, Fraser Valley and Interior, with sales in excess of $250 million annually.
We are a different kind of business: we are locally invested, are community-minded and offer lifetime membership benefits including patronage refunds, quality products, quality services and fair prices.
Otter Co-op invites applications for the position of Full Time Pharmacist as we grow our team and products/programs at our Aldergrove Retail Center.
The Pharmacist's main responsibility is to maintain the highest professional level of customer service standards, through consistent and thorough patient care. This entails developing and maintaining an atmosphere of customer service friendliness that will foster clientele building and sustained profitable growth for the unit.
The Pharmacist is also responsible for the accuracy, efficiency and integrity towards company policy's and legislative regulations in the pharmacy unit.
The specific responsibilities of the Pharmacist include but are not limited to the following:
Customer Care:
To provide fast, friendly, convenient and professional service in the pharmacy dispensary and OTC sales area
Maintain positive relationship with staff and other team members in supporting customer service objectives and positive employee relations.
Demonstrate warmth, empathy, and compassion towards the customer.
Contribute to the Team in living the Corporate Values of Integrity, Community and Excellence.
Patient Focused Care:
Focus is on Clinical Services (Focus is on clinical services (i.e.; disease state mgmt., medication reviews, health risk assessments)
Prescription safety prioritizing technical functions to Pharmacy Assistants when available.
Initiate care plans, follow up, and document
Collect relevant patient, drug and disease information
Identification of actual and potential drug related problems
Monitor medication adherence
Provide patient counselling for new therapy and determine patients understanding as to why they are taking the medication.
Operational Requirements:
Ensure Compliance to all company standards and procedures.
Proactive support and execution of the stores loss prevention program as it applies directly to the pharmacy unit.
Responsible for supporting management in the control of inventory levels through timely.
To be fully conversant with the company's Health and Safety Program, as well as the requirements set out by provincial regulations
Skills & Qualifications:
Must have a Bachelor of Science degree in Pharmacy from a recognized Institution.
Must be a Licensed Pharmacist in Canada.
Must have Injection Certification.
Minimum 2 years in a Canadian Retail Pharmacy.
Minimum 1 year Kroll computer software system experience.
Proficiency in Microsoft Outlook, Word and the ability to manage computer files and systems efficiently.
Effective interpersonal, leadership and communications skills.
Motivation and ability to work in a busy environment.
Effective planning, organization and time management skills.
Strong analytical and problem-solving skills.
Demonstrate the ability to maintain relationships outside of the organization that support the organization.
Must be available 7 days a week to work between early mornings, afternoons and late evenings.
The successful applicant will be subject to a background security clearance and criminal records check. Some out-of-province travel may be required to attend conferences.
Otter Co-op offers a competitive salary depending on experience, personal and professional development, and the opportunity to work with one of Western Canada's most successful organizations
Otter Co-op is pleased to offer our full time and salaried team members the following:
Extended Health Care
Dental
Life Insurance
Travel Insurance Coverage
Long Term Disability Insurance
Employer Matched Pension Program (6% matched)
Annual Bonus Program
Employee Family Assistance Program
Excellent Opportunities for Advancement
Competitive wages
Team Member Discounts
Learning and Development Opportunities.
To apply please submit your resume to: https://ottercoop.applytojob.com/apply/ccXT5oBfJE/Aldergrove-Pharmacist-Full-Time

Application Deadline:
April 26, 2019