Chilliwack Gas Bar Associate-PT (Progress Way)
Actions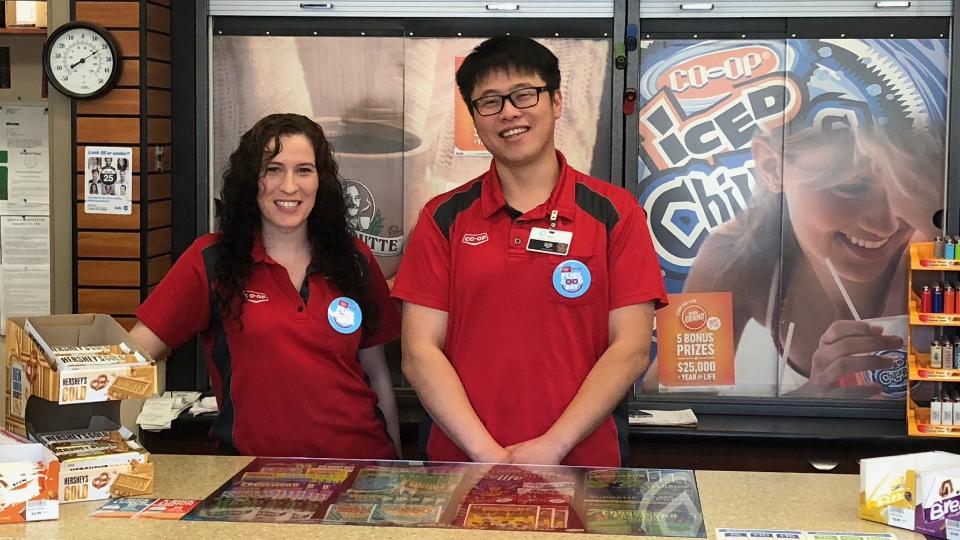 Chilliwack Gas Bar Associate-PT (Progress Way)
Chilliwack
Description:
Otter Co-op invites applications for the position of Part-time Gas Bar Associate at our Progress Way Gas Gar located at 44046 Progress Way, Chilliwack.
RESPONSIBILITIES:
Reporting to the Manager, responsibilities for this position include the following:
Provide pump island and sales area product and exemplary service to customers in a courteous, efficient manner and within approved programs, policies and procedures.
Perform general housekeeping and maintenance duties.
Complete daily summaries and other paperwork as required.
Operate the cash register and other equipment as required.
Prepare the daily pump and cash reconciliation reports.
Contribute to the Team in living the Corporate Values of Integrity, Community and Excellence.
Perform other duties as assigned.
SKILLS & QUALIFICATIONS:
Previous experience in a convenience store or gas station is an asset.
Must have strong customer service, math skills, basic computer skills.
Strong interpersonal, leadership and communication skills.
Motivation and ability to work in a busy work environment is required.
Must be committed to a SAFE working environment.
Must be available 7 days a week between 4:30 am and 11:30 pm.·
Able to perform physical job duties including lifting, pushing and pulling up to 50 lbs
Bus route is limited, own transportation is preferred for early/late shifts.
Otter Co-op is pleased to offer our full time, salaried and eligible part time team members the following: Extended Health Care • Dental • Life Insurance • Travel Insurance Coverage • Long Term Disability Insurance • Employer Matched Pension Program (6% matched).
Otter Co-op is pleased to offer all team members the following: Employee Family Assistance Program • Company Social Club • Excellent Opportunities for Advancement • Competitive wages paid bi-weekly • Team Member Discount (15% off Hardware, Family Fashions, and Bagged Feed/Agro Products) • Annual Bonus Program • Annual Equity Rebates and Fuel Rebate Program • Service Recognition Program • Learning and Development Opportunities.
Otter Co-op is committed to a diverse and supportive working environment based on our Core Company Values of Integrity, Community and Excellence. We are committed to giving back to our communities through our Corporate Social Responsibility Program. Last year we donated over $250,000 to a variety of local charities and community organizations.
Otter Co-op offers a competitive salary with start rates of $13.85 to $14.84 depending on experience, personal and professional development, and the opportunity to work with one of western Canada's most successful organizations.
All successful candidates will be required to undergo a background check
To apply please submit your resume to: https://ottercoop.applytojob.com/apply/q2lrPuvvKx/Gas-Bar-AssociatePart-Time-Progress-WayChilliwack

Application Deadline:
March 6, 2020