Brian Thomasson Memorial Park Bench Fundraiser
Actions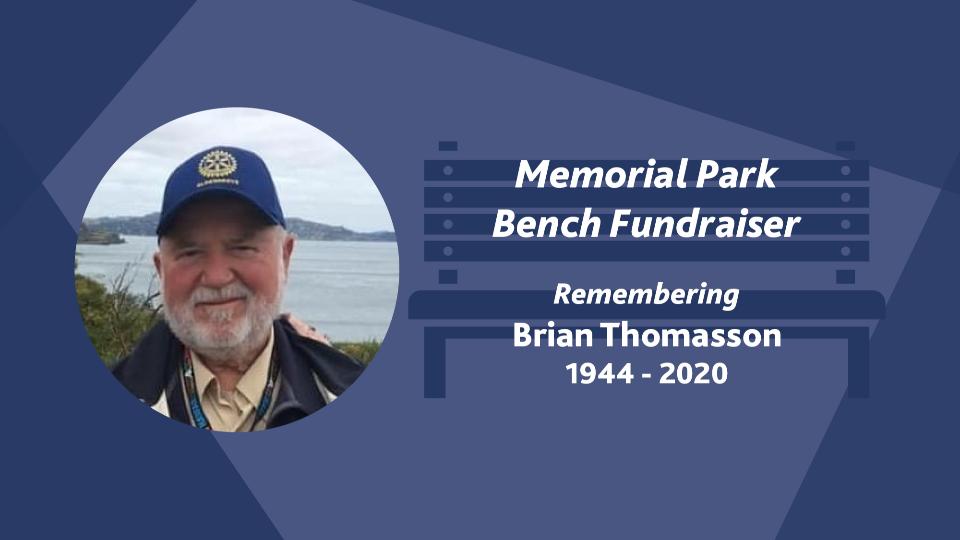 Brian Thomasson Memorial Park Bench Fundraiser
July 20, 2020
On July 13th, our dear friend Brian Herbert Thomasson passed away at the age of 75, following a battle with cancer.
Brian was a dedicated member of our community, serving and assisting many organizations in his life. Brian was especially known for his service to the Aldergrove Rotary, and left an incredible positive legacy. Brian was also a part of the Aldergrove Credit Union and Otter Co-op Board of Directors and worked as a school administrator.
We would like to collect funds for the Township of Langley's Donation program to establish a decorative park bench in Brian's honour in an Aldergrove park. We are incredibly grateful for Brian's community outreach and service, and would like to commemorate him as such.
Any additional funds will be donated to the charity of Laurie, Brian's wife, choosing. Otter Co-op is hosting this fundraiser to collect on behalf of Brian's family.
Thank you for helping us achieve our fundraising goal, you can view a list of donors through the Go Fund Me, we sincerely appreciate all the love and support we have received for this memorial bench. We look forward to sharing a photo of Brian's bench and it's location at a later date.
Discover more: