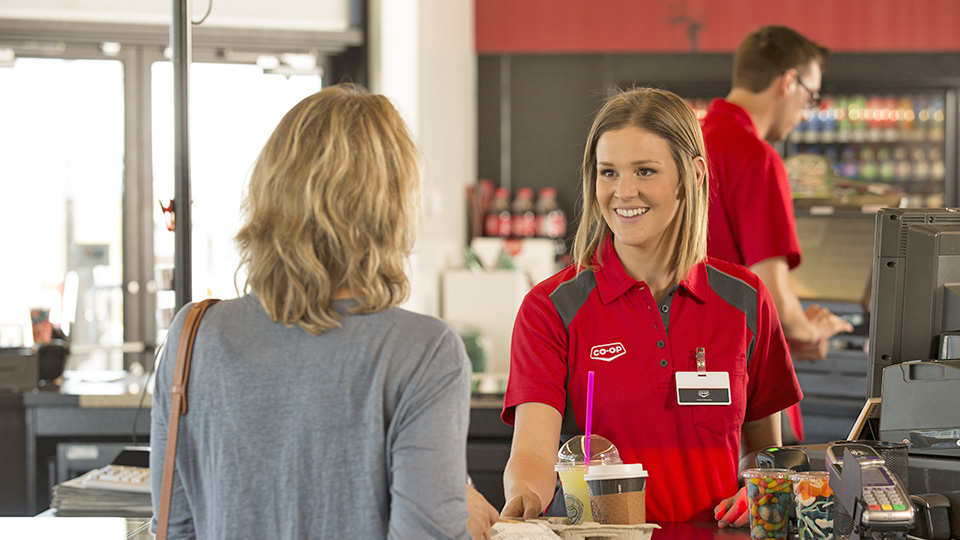 Co-op Fuel & Convenience
August 31, 2018
Your local Co-op is equipped to service your fuel and convenience needs, offering competitive pricing and exceptional customer service.
Gas Bar
Your local Co-op offers high-performance fuels at competitive pricing. Our fuels are Top Tier Certified, meaning they are certified to assist in protecting your engine through detergent additives. Detergent additives serve to prevent the buildup of engine "gunk," which can cause a host of mechanical problems.

Convenience Store
While fueling up, treat yourself to a beverage or snack of your choice. We offer an excellent selection of convenience items to complement your busy lifestyle. We feature all your favourite convenience store items, such as coffee and frozen beverages, along with unique offerings like delicious roasted nuts and more!

Car Wash
Take pride in your ride! Otter Co-op offers car wash services to help you keep your vehicle sparkling clean at our Blue Jay and Ladner locations, as well as a partnership with Superwash in Penticton. Did you know that with a 25L fill, you receive $2 off your Co-op Carwash?
Marked Fuel
Otter Co-op is proud to offer Marked Fuel for certified guests at the following locations: 248th, Gloucester, Ross Road and Progress Way.
Lifetime Membership Benefits
For merely a once-in-a-lifetime $10 purchase, you can share in the profits of your local Co-op and earn dividends back on all your purchases. Our members earned 7 cents back for every litre in cash and equity for their 2018 purchases. This is more than a rewards program... it's cash in your pocket you can utilize for anything you like! Sign up at your local Otter Co-op today!

We have 11 gas bars to serve you across the Fraser Valley and Interior.

Discover more: