COMING SOON - Abbotsford Food and Pharmacy Store
Actions
COMING SOON - Abbotsford Food and Pharmacy Store
January 24, 2019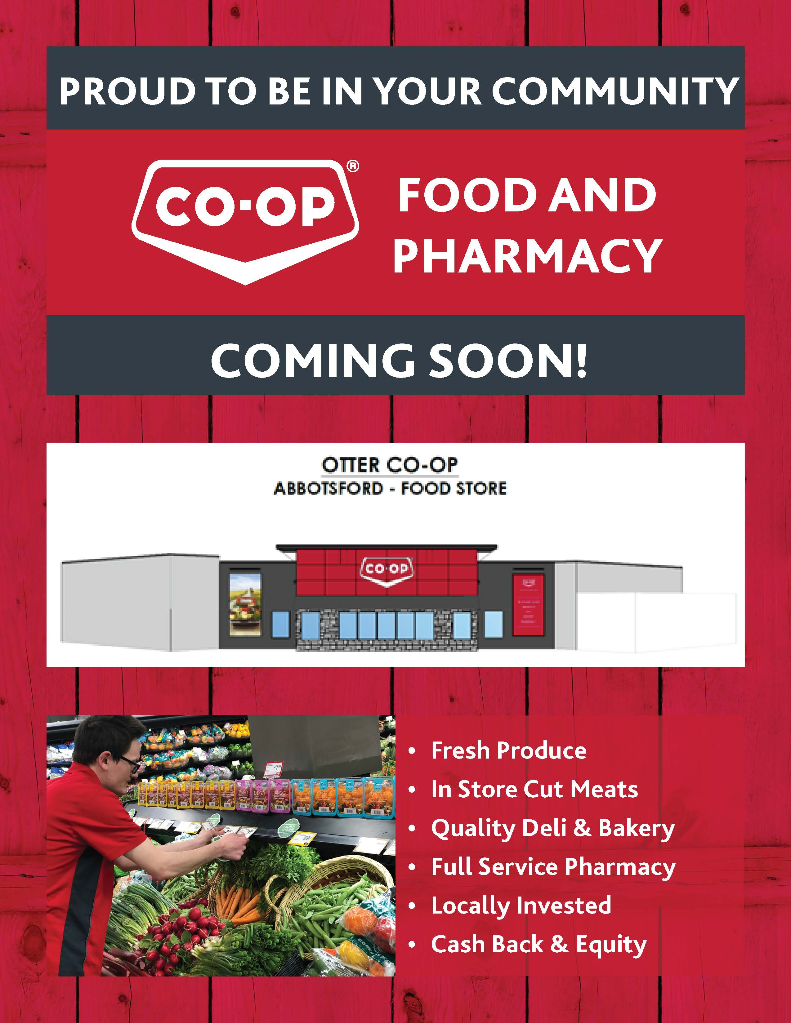 Coming off the heels of their new Aldergrove Liquor Store, the Otter Co-op has announced their next business venture. A new Food and Pharmacy store will be opening its doors in the Abbotsford community, along Mt. Lehman road. This location will offer grocery, produce, meat, deli, bakery and a pharmacy. This location enhances Co-op's presence in the Abbotsford market, joining three gas bars in the West Abbotsford area, as well as their pharmacy located on McMillan Road. It will be offering a diverse product assortment for their members seeking to support the Co-op and earn patronage on their purchases, and is open to anyone to shop and enjoy the savings.

"We are delighted to be opening another location in the Abbotsford area." said Jack Nicholson, CEO with Otter Co-op. "This opening not only diversifies our product offering in the area, but also allows us to continually support the Abbotsford market with a local retail shopping option. Many of our member owners have been requesting us to open another Food store, and we cannot wait to open our doors and make true to their wishes."

This food and pharmacy store will serve as the anchor tenant at 3270 Mt Lehman Road, and hopes to drive more local businesses to join them in this area's redevelopment. Otter Co-op was recently ranked as one of BC's top 100 most profitable companies, and is currently opening a new Liquor Store, titled "Liquor on 248th" at 3650B 248th Street in Aldergrove. Two years ago, they supported the Abbotsford-Mission Nature Club with a $90,000 donation to the Willband Creek Viewing Platform and support many local causes in the area. The Abbotsford Food and Pharmacy Store is currently recruiting talent for their store ahead of the opening.

Discover more: