Cooper's Christmas Giveaway
Actions
Cooper's Christmas Giveaway
November 21, 2019
It's that time of the year again, which means it's time to kick-off Cooper's Christmas Giveaway!
This year, all children under 13 years old can enter to win a Christmas gift. Submit your ballot at our Aldergrove Retail Centre, Mt Lehman Food Store, or any Otter Co-op Gas bar! Prizes this year range from an Xbox, Playstation, Ipad and so much more!
This contest will run from November 21st to December 18th.
For complete contest rules and regulations, please see the document below.
Each of our locations will be drawing a name every week until Dec 18th, and on December 19th we will draw twelve winners from the pool of finalists. There's SO many more chances to win, so enter today!
WEEK 1 FINALISTS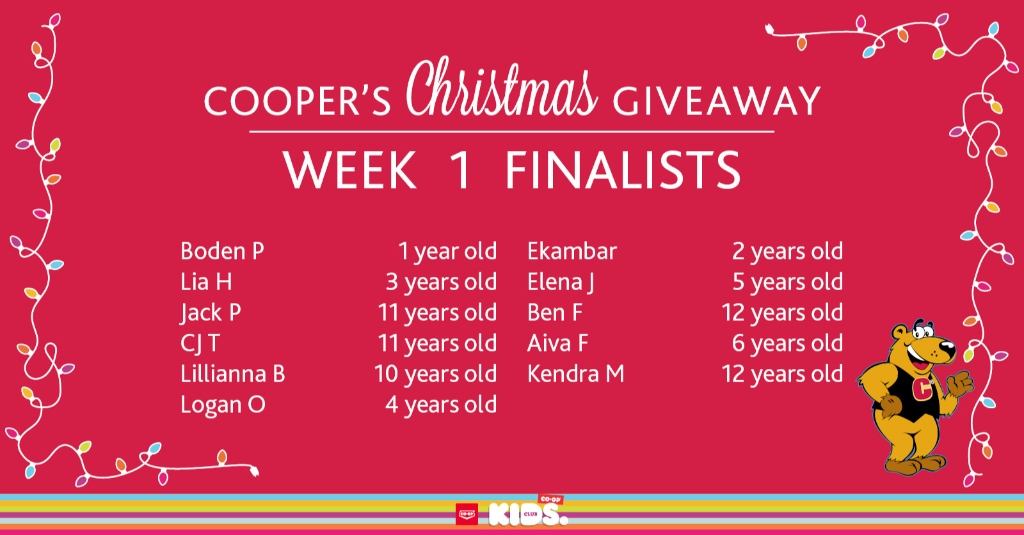 WEEK 2 FINALISTS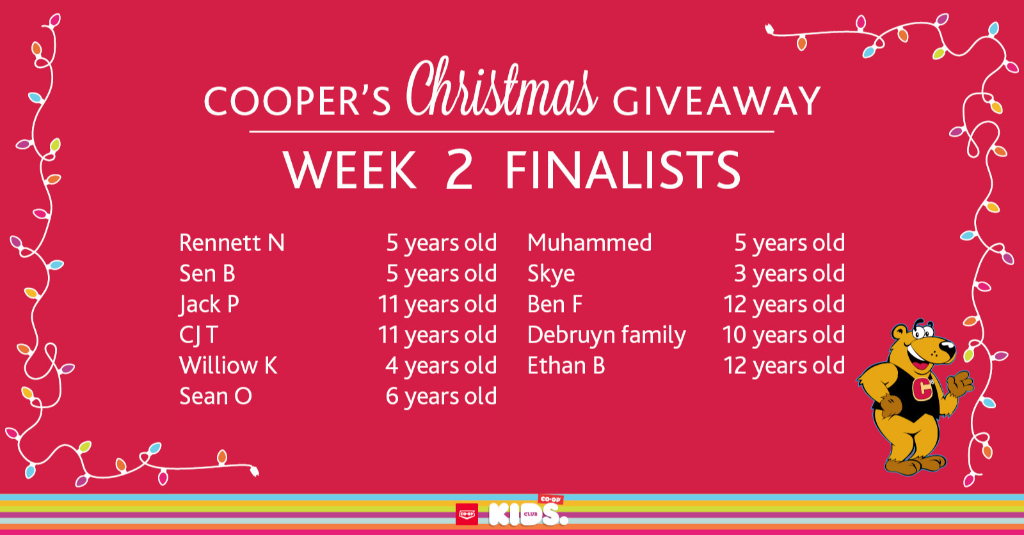 Discover more: