Creating Convenience: 5 Quick and Easy Dinners
Actions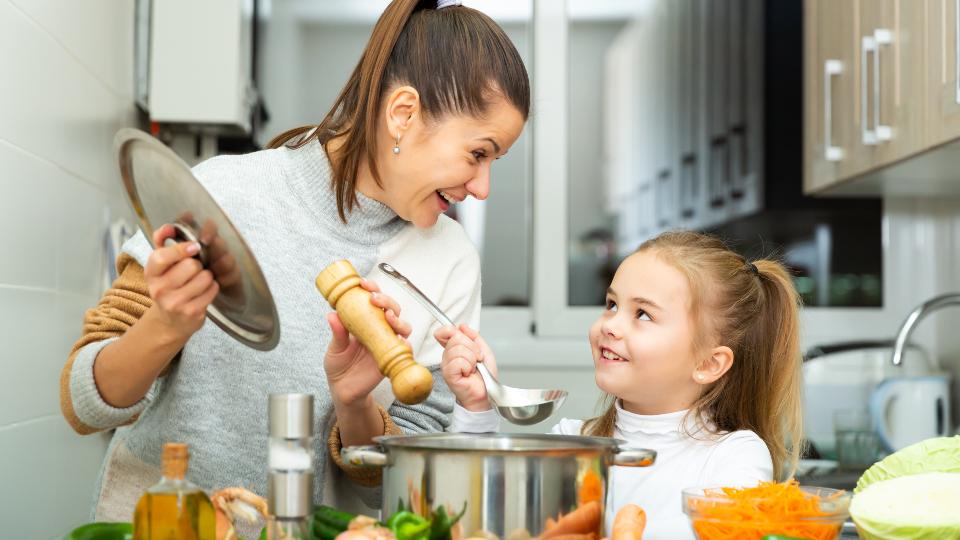 Creating Convenience: 5 Quick and Easy Dinners
August 28, 2023
We get it – between after-school circulars, traffic getting home from work, hockey practice, dance class, and a gazillion other things on the go, cooking dinner can sometimes feel like running a marathon. But fear not because we're all in this together.
We've all been there, staring into the fridge, hoping something will magically put itself on the stove before we pack the car and drop the kids off again. That's where our quest for quick and easy dinners comes in – saving our sanity, one recipe at a time.
When looking for a quick dinner before running out the door again, you're looking for fast cooking times, ingredients you already have in the pantry, and the least number of dishes used as possible. We got you. That's why we provided this 5-dinner meal plan to help you through until the weekend.
Monday: One Pot Turkey Chili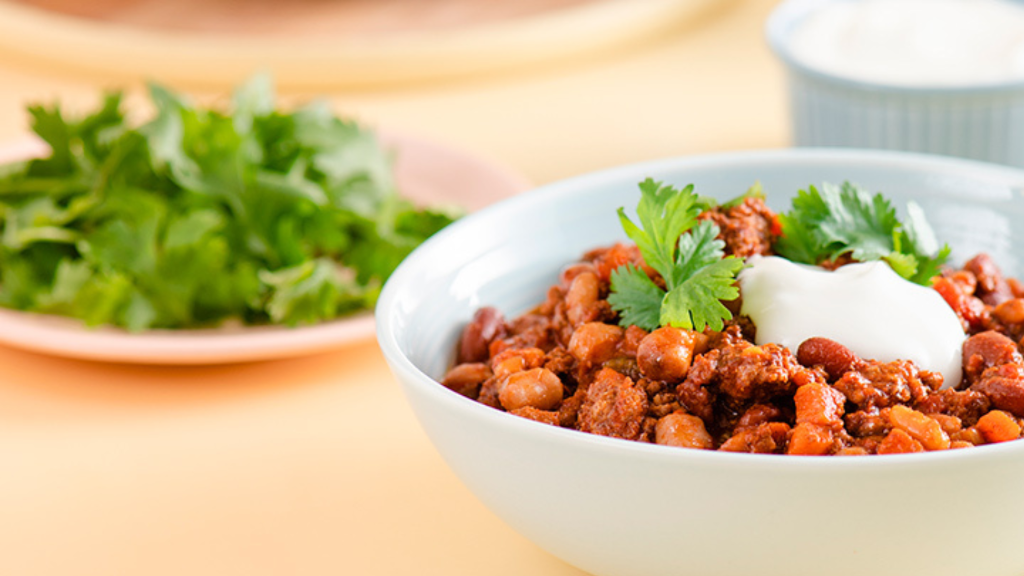 We love a quick one-pot meal and love this version of chili. It cuts down on prep time and dishes afterwards. If you're looking for more one-pot dinners, read more here.
Ingredients
2 tablespoons vegetable oil, divided
½ pound ground turkey
⅔ cup carrots, diced
⅔ cup celery, diced
1 cup onion, diced
1 tbsp garlic, minced
1 tbsp ground cumin
1 tbsp chili powder
2 tbsp smoked paprika
¼ tsp cinnamon
½ tbsp ground coriander
1 tsp salt
1 tbsp molasses
1 tbsp white vinegar
½ cup CO-OP GOLD Red Kidney Beans
½ cup CO-OP GOLD PURE White Navy Beans
½ cup CO-OP GOLD PURE Chickpeas
2 cans (398 millilitres) CO-OP GOLD Whole Tomatoes
½ cup CO-OP GOLD Regular Sour Cream¼ cup fresh Cilantro, chopped
Directions
Set an electric pressure cooker to brown/sauté and the temperature to high; press start.
Place one tablespoon of vegetable oil in the pressure cooker. Once hot, add ground turkey and stir until lightly brown. Remove from the cooker and set aside. Add remaining oil. Sweat carrots, celery, onion and garlic without browning for three to four minutes. Add spices and cook for about two minutes. Stir in molasses, vinegar, kidney beans, navy beans, chickpeas and tomatoes. Add ground turkey back into the cooker.
Press Start/Stop once and secure the lid. Ensure the steam-release valve is in the seal/closed position. Set the pressure cooker to bean/chili and the temperature to high. Adjust the time to 1 hour and 20 minutes (or only 20 minutes for canned beans).

Once complete, quick-release the pressure and carefully remove the lid. Garnish chili with the sour cream and cilantro.
Tuesday: Spiced Cod Tacos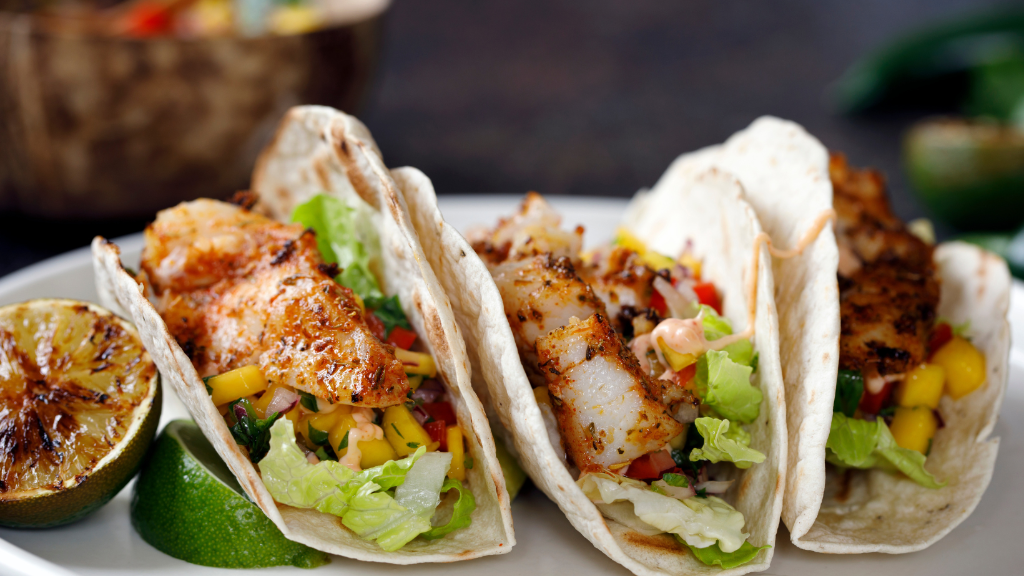 Because obviously, it's Taco Tuesday. View the original recipe here.

Ingredients
1 tsp ground coriander seed (you can use the same spices from yesterday's dinner!)
½ tsp ground ginger
4 170-gram fillets of cod or other white fish
3 tbsp olive oil
Sea salt to taste
8 six-inch soft flour tortillas
CO-OP GOLD Thousand Island Dressing
½ head of iceberg lettuce, shredded
1 bunch of cilantro
2 limes, juiced.

Directions
Preheat a large non-stick skillet over medium-high heat.
In a bowl, combine paprika, coriander seed and ginger. Cut fish into two-inch cubes, place into spice blend and toss to coat. Once the skillet is heated up, transfer and cook the fish until tender and flaky.
Lay out the tortillas and drizzle on the dressing. Top with shredded lettuce, cilantro leaves and spiced fish. Finish each taco with lime juice.
Wednesday: Vegetarian Cheesesteak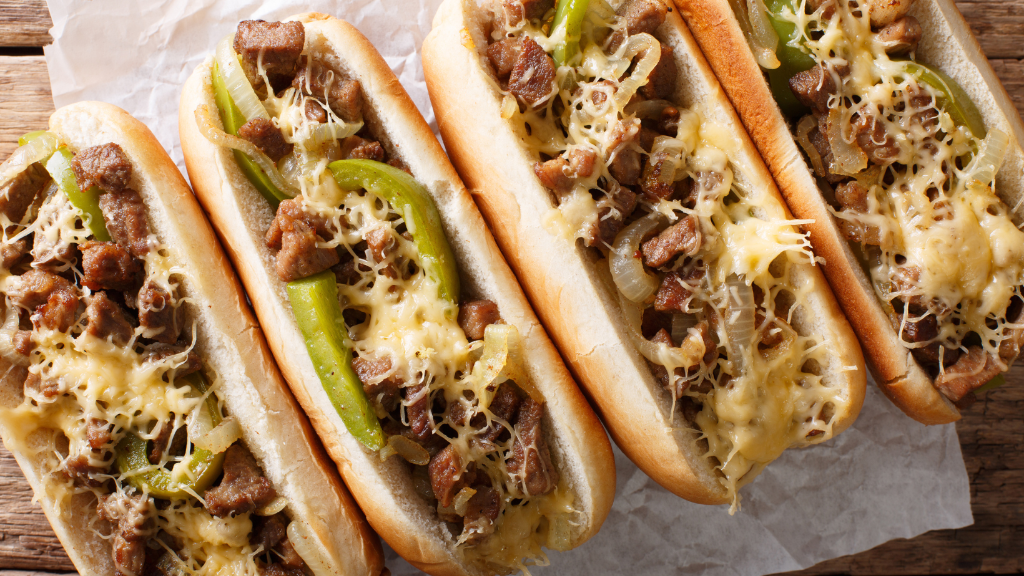 Watch the original recipe here.
Ingredients
1 tbsp oil
½ yellow onion, thinly sliced
1 bell pepper, sliced into strips
5 oz shiitake mushrooms
10 oz plant-based steak
Hoagie rolls
Salt and pepper, to taste
CO-OP GOLD Shredded Pizza Mozzarella and Cheddar Blend
Directions
Add the onions, bell peppers, and mushrooms to a medium-sized pan. Cook for 5-7 minutes and season with salt and pepper as needed. Add in the plant-based steak and cook until thoroughly heated.
Add on the dairy-free cheese slices and cover with a lid to allow them to melt.
Toast hoagie, add the filling, and enjoy.
Thursday: Unstuffed Ground Beef Pepper Casserole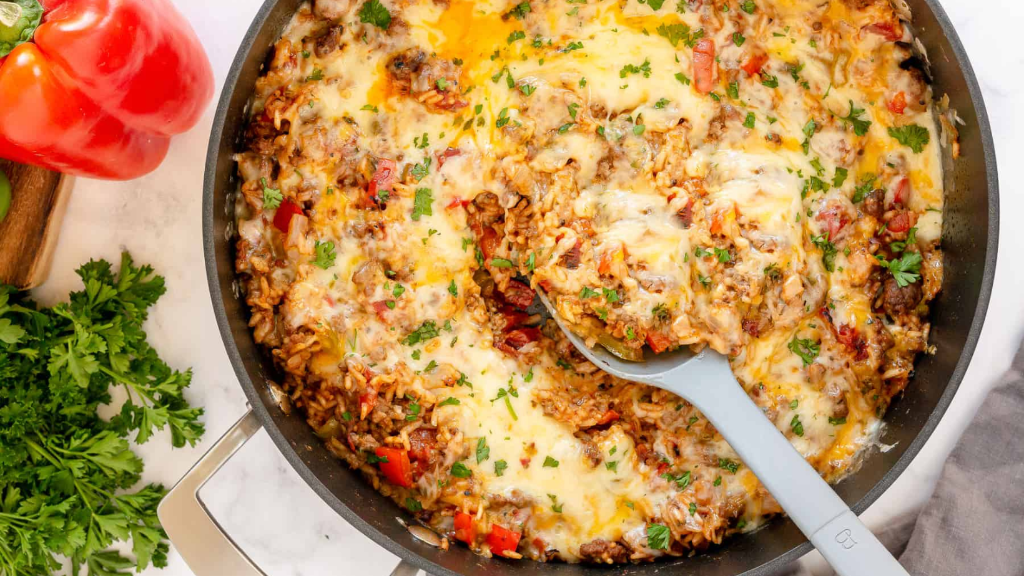 Another great one pot meal!
Ingredients
1 tbsp olive oil
1 lb ground beef
2 bell peppers, sliced into strips
1 onion, dice
2 cloves garlic, minced
2 tsp chili powder
1 tsp cumin
1 tsp sea salt
1 can CO-OP GOLD Diced Tomatoes
1/2 cup uncooked white rice
1/2 cup water
1 can of CO-OP GOLD Black Beans
1 cup shredded cheese
Directions
Prep the vegetables.
Heat a large skillet over medium heat and add ground beef, onion, garlic, chili powder, cumin, and salt. Ground the meat into smaller pieces and wait until it is cooked thoroughly
While the beef is cooking, gather the remaining ingredients.
Once the beef is browned, add the bell peppers, diced tomatoes, uncooked rice and water to the pan. Stir to mix well and evenly distribute the rice. Bring the mixture to a boil, then reduce heat to low. Cover and simmer for 20-25 minutes until the rice is fully cooked.

Stir in the black beans and mix well. Simmer for another 2-3 minutes to warm the beans. Add cheese over the top of the skillet and cover for 1-2 minutes to melt. Serve immediately.
Friday: Nachos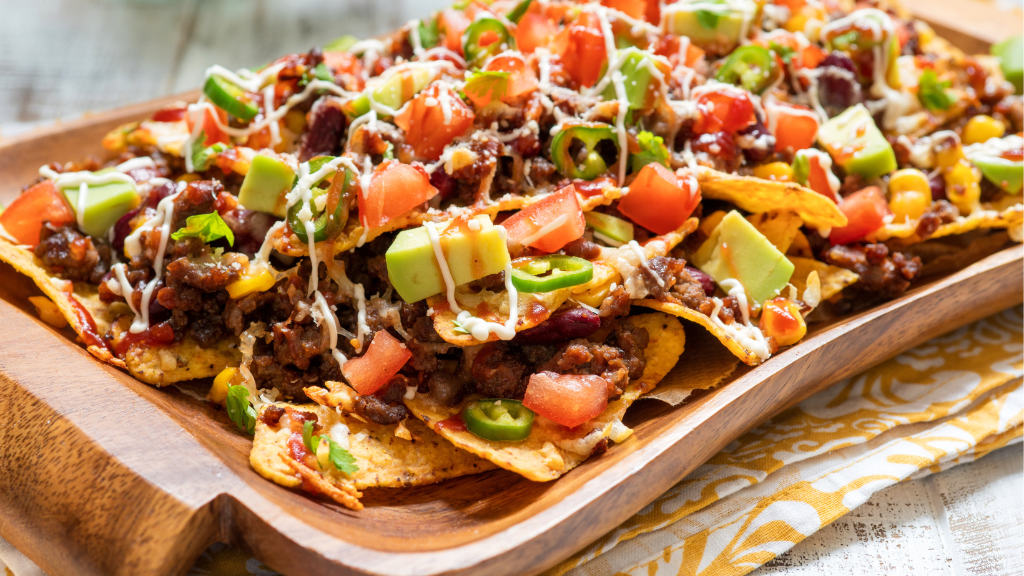 Chances are you have some odds and ends kicking around the fridge at the end of the week. The best way to use leftovers is to make a sheet pan full of nachos. If you have leftover tortillas from Tuesday, cut them into wedges and bake until crispy. Then load them with leftover onions, peppers, mushrooms, ground turkey, plant-based steak, or ground turkey from this week.
Ingredients
Tortillas or chips
Leftover vegetables
CO-OP GOLD Shredded Three Cheese Blend
Protein of your choice
Directions
Preheat the oven to 350°F.
If making your own chips out of tortillas, lightly spray with cooking spray, then toast in a single layer in the oven on a sheet pan for 5 minutes or until you begin to smell their aroma.
Remove chips and assemble nachos with half the cheese and toppings. Afterward, top with remaining cheese and return to the oven for 5 minutes or until the cheese has fully melted.
Optional: Top and serve with your favourite sides, including jalapenos
We hope this helps make the first week back to life just a little smoother. If you make any of these recipes, make sure to share it with us on Instagram and Facebook.
Discover more: