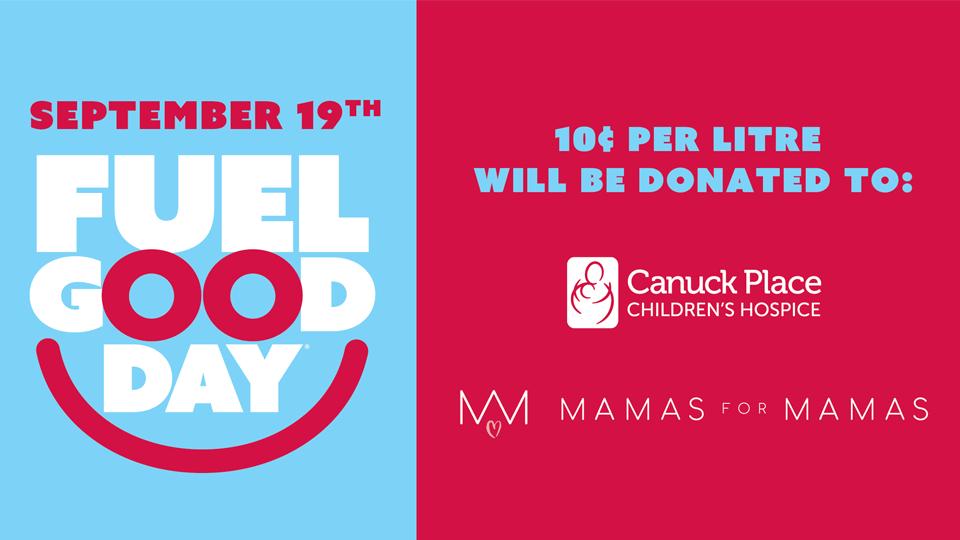 Fuel Good Day 2023
August 25, 2023
THANK YOU to everyone who came out on Tuesday, September 19th for Fuel Good Day at Otter Co-op gas bars. Because of your generosity, we're able to donate a record amount this year!
We're excited to announce a total donation of $28,517.85 that we'll split evenly between this years recipients; Canuck Place Children's Hospice and Mamas for Mamas.
— — — — — — — —
Fuel Good Day is our annual day when $0.10 from every litre of gas sold is donated to local charities.

It's a feel-good fuel good kind of day. We receive the support from our local communities including sports teams, with everyone coming out to welcome guests and help give back.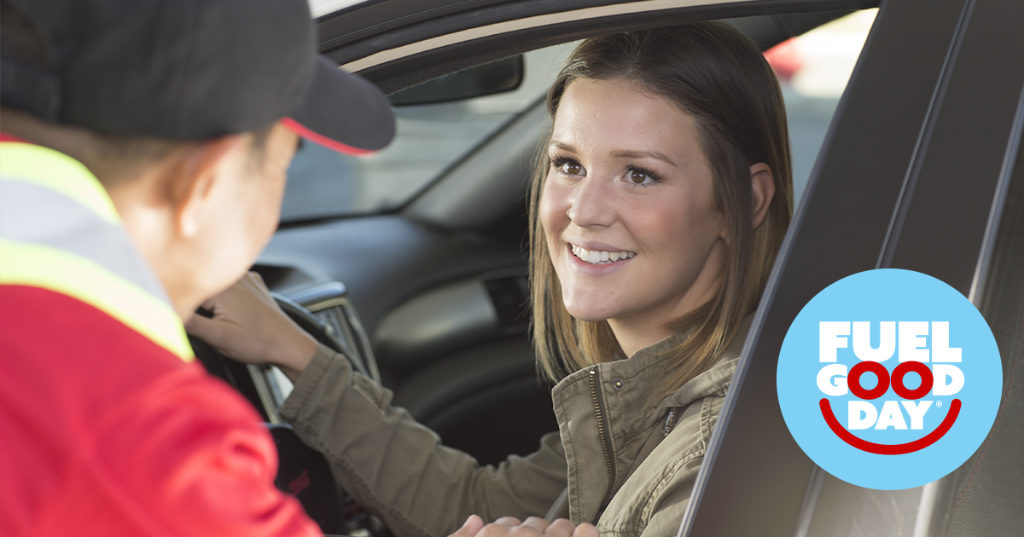 Fuelling good in your community since 2017
In 2022, Co-op members and customers across Western Canada raised more than $650,000 for over 195 local organizations and causes – all in a single day!
Since its launch in 2017, more than $3 million dollars raised through Fuel Good Day have gone to over 700 local organizations, supporting the communities they serve.
This year's recipients are:

CANUCK PLACE CHILDREN'S HOSPICE

"Canuck Place Children's Hospice offers expert care to children living with life-threatening illnesses and the families who love them. Care includes medical respite, pain and symptom management, art and recreation therapies, counselling services, and more. Canuck Place – Dave Lede – Abbotsford house is our second provincial facility. The design of this purpose built facility kept the warm, family environment that has been welcoming children and their families to Canuck Place in Vancouver. The house is located on a 1.5 acre site adjacent to Abbotsford Regional Hospital and Cancer Centre, and forms part of a Campus of Care". ~ Dave Lede, Canuck Place Children's Hospice.
MAMAS FOR MAMAS

Mamas for Mamas is a national charitable organization that supports mothers and caregivers in crisis by providing ongoing support to individuals and families facing various poverty-related struggles. Our mission is to change the landscape of poverty through innovative approaches to financial barriers faced by struggling families.


Discover more: