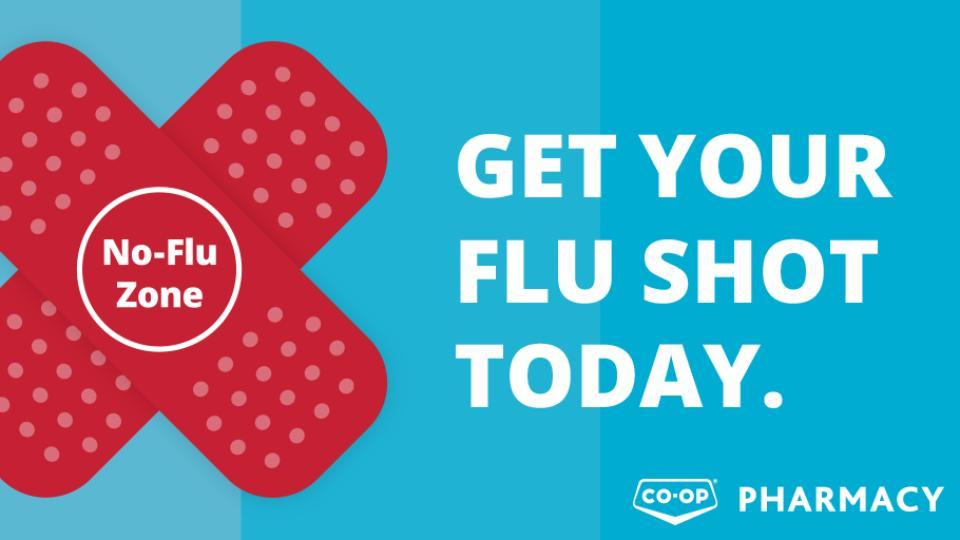 Get Your Flu Shot Today
October 1, 2021
Your flu shot doesn't just protect you; it protects everyone. Get your flu vaccination at your Co-op Pharmacy today, limited quantities available, so hurry in!
Most people have had the flu at least once. They usually get better with rest, but some people are vulnerable to severe complications.
Who's at risk?
The flu, or influenza, is a common, contagious respiratory virus that circulates predominately in the fall and winter. Symptoms include sore throat, fever, nausea and fatigue. People get better after resting for a week or two, but in some cases, influenza can lead to hospitalization or death.
Some people are at higher risk of experiencing complications from the flu:
Young children
Pregnant women
Elderly patients
People with respiratory illnesses (COPD and asthma)
Cancer patients or others with compromised immune systems
Those with diabetes
Note: this Flu shot is different than the Covid-19 vaccine and so will not count toward any Covid-19 vaccination status.
Discover more: