Holly Jolly Road Trip Snacks and Songs
Actions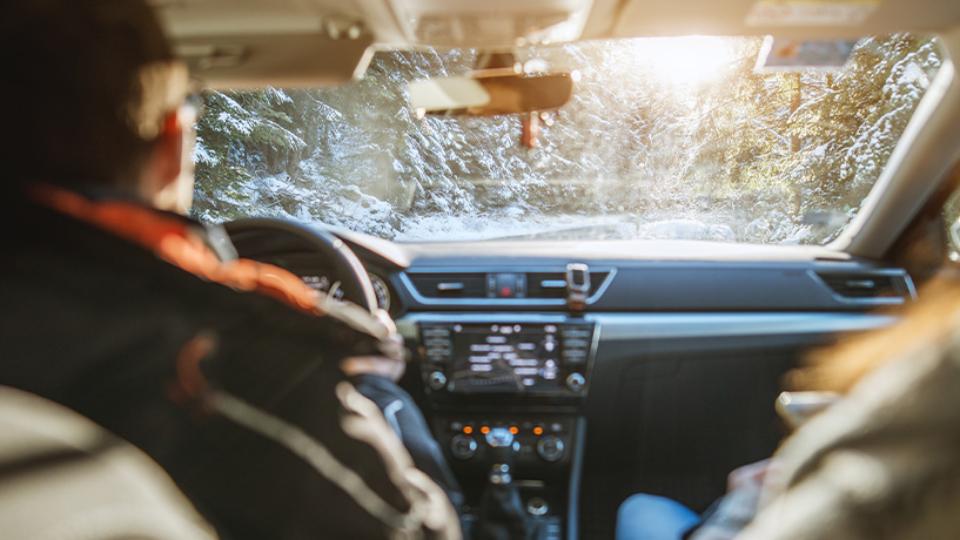 Holly Jolly Road Trip Snacks and Songs
December 23, 2019
'Tis the season for travelling to visit friends and family. An informal poll at a Co-op Gas Bar in Winnipeg concluded that the best way to spend a holiday road trip is by singing along with the people you love.
We wanted to create something to share with our members as they prepare for the festive season. So we asked Co-op employees across Western Canada which songs get them into the holiday spirit and curated a playlist you can listen to while wrapping gifts, baking cookies and driving to see loved ones.
Available on Spotify and Youtube, this playlist is your essential holiday mix. We've combined the best of the new and the old to help you get into the spirit of the season. Your road trip is covered!
Whether you enjoy belting out Mary's Boy Child in the style of Boney M. or softly humming along to more traditional renditions, everyone has a go-to festive favourite. But no playlist — and no holiday road trip — is complete without great snacks! We took things a step further by creating this list of great holiday song and snack pairings. When stopping at your local Co-op Gas Bar for fuel, be sure to pick up some of these treats for your family and friends to enjoy.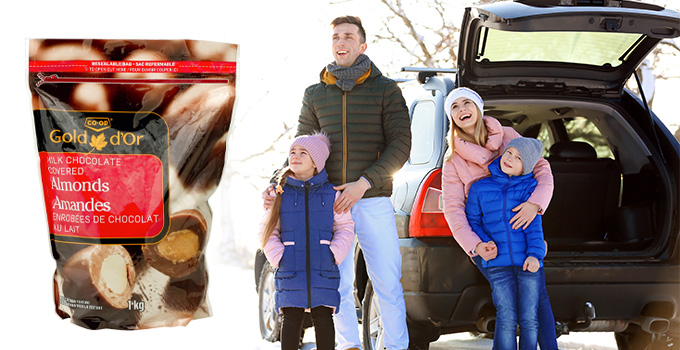 Old School Hits
Heading home for the holidays brings back warm memories. Staying in your childhood home, walking past your best friend's swing set and driving down the street where you first learned to ride a bike are all signs of a holiday well spent.
We say the past is here to stay! Get into the groove with upbeat favourites like Home for the Holidays by Paul Brandt and Jess Moskaluke's rendition of Sleigh Ride. Or tap into those nostalgic feelings with contemporary songs such as It's Christmas Day by Bros or Tinseltown by Jimmy Rankin, each one an instant classic.
Pair these holiday classics with Co-op Gold Milk Chocolate Almonds for a warm, smooth ride that is sure to bring out the holiday cheer.


Modern Tastes
Grab your friends and hit the road! Get into the holiday spirit on your drive with non-traditional wintry tunes and Co-op Gold gummy candy.
Unlock your inner road trip rock star with sour keys and the soft harmonies in White Winter Hymnal by Fleet Foxes. Gummy bears are the perfect complement to Sloan's Kids Come Back Again at Christmas.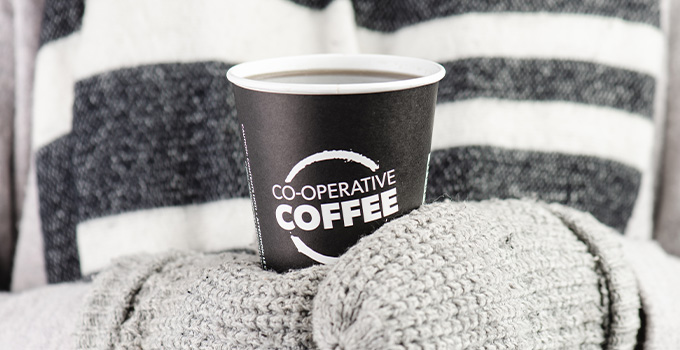 Slow-down Jams
Longer road trips may require a bit of downtime. So cozy up with a cup of hot chocolate, tea or Co-operative Coffee, queue Song for a Winter's Night by Gordon Lightfoot or Maybe this Christmas by Ron Sexsmith, and enjoy the solemn stillness of the winter scenery outside the car window.
Taste Breakers
Who doesn't love a good remix? Spice up your holiday season with a mouthful of Co-op Gold chips and The Barenaked Ladies' God Rest Ye Merry Gentlemen and We Three Kings medley featuring Sarah McLachlan.
For a softer spin on a holiday mash-up, check out Canyon City's rendition of I'll Be Home for Christmas and Hallelujah. It pairs well with any snack of your choosing, and is the perfect tune to sing you home for the holidays.
Sing, laugh and embrace the spirit of the holidays with our Co-op Winter Roadtrip mix, available on Spotify and YouTube.
What songs get you in the holiday spirit? Find us on social media and let us know.
Don't forget to drive safely this season and keep an eye on weather conditions in your area. Happy Holidays!
Discover more: