New Otter Co-op $10 Party Packs
Actions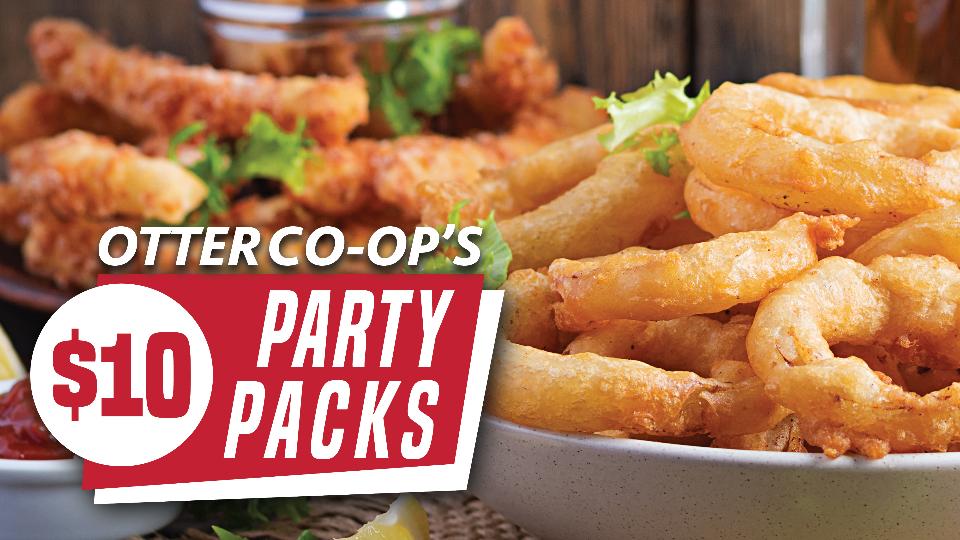 New Otter Co-op $10 Party Packs
December 12, 2022
Have you had a chance to try our $10 and $15 Party Packs? These exclusive packs can be found in our three Food Store locations and are the perfect compliment to whatever occasion you're celebrating.

Whether you're hosting or visiting, our Party Packs are quick and easy to add to your spread. They're prepackaged bulk frozen favourites that are affordable and easy to prepare, which means more time for actually visiting with friends and loved ones.
Take a look at the list below for current offerings:

$10 Pre-Cooked Italian Meatballs
$10 Pub Style Chicken Strips
$10 Crispy Onion Rings
$10 Potato Cheddar Perogies
$10 Potato Wedge Fries

$15 Mozzarella Sticks
$15 Chicken Wings
Selection is limited and may vary by store. Available at our Langley Retail Centre (3650 248th Street), Parallel Food Store (#100 1888 North Parallel Road, Abbotsford) and Mt. Lehman Food Store (#250 3270 Mt. Lehman Road, Abbotsford).