Otter Co-op gives back where it all began
Actions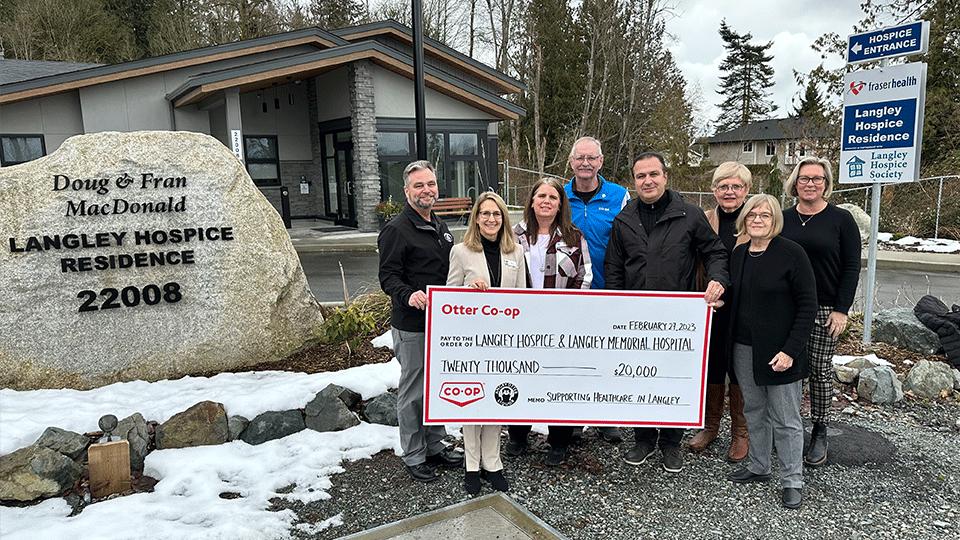 Otter Co-op gives back where it all began
March 9, 2023
March 9, 2023---As their 100th Anniversary winds down to a close, Otter Co-op has announced a large community donation to support healthcare in Langley. As announced last week at the Langley Hospice Society's #GlassHalfFull Fundraising event, the Otter Co-op Board of Directors has approved a donation of $20,000 to be split equally between the Langley Hospice Society and the Langley Memorial Hospital Foundation.

"For the past 100 years, Otter Co-op has called Langley home, and the community has always generously supported us." Said Jack Nicholson, CEO of Otter Co-op. "As we close out our 100th fiscal year, we thought it was important to give back directly to the community where we began. Both the Langley Hospice Society and Langley Memorial Hospital Foundation provide incredibly important services to the people of Langley, and this type of local community investment ties directly to our values as an organization. We're proud we have the ability to support causes and organizations such as these and will continue to do so for the next 100 years and beyond."

This $10,000 donation to the Langley Hospice Society will kick off their fundraising campaign to add a Bereavement Support Worker to the Langley Hospice team, ensuring families have continued support as they go through some of the most difficult times in their life. The $10,000 donation to the Langley Memorial Hospital Foundation will be used towards their fundraising efforts to expand the Cardiac Care Unit with new telemetry equipment to open four new cardiac care beds at Langley Memorial.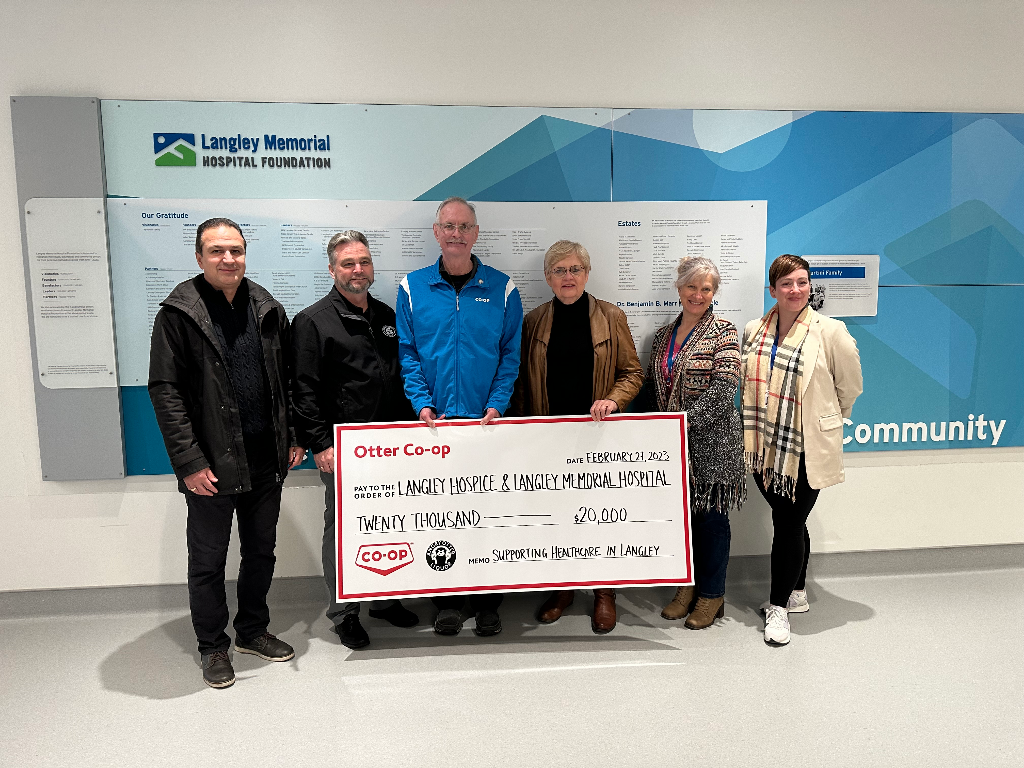 "Expanding the Cardiac Care Unit is our most urgent need right now, and our biggest focus for fundraising." Said Heather Scott, Executive Director of the Langley Memorial Hospital Foundation. "This donation helps us begin our path to expand the hospital's critical cardiac care capacity from six beds to ten so we can give the appropriate care we need to those patients."

This donation joins the over $400,000 that Otter Co-op invests into their local communities through donations, sponsorships, and scholarships annually. This includes multiple $1,000 donations made to local charities and non-profits as part of their 100th Anniversary Celebration, Otter's continued support of the Aldergrove Starfish Backpack program, and their $50,000 investment into the Otter Co-op Outdoor Experience at the Aldergrove Credit Union Community Centre. More information on applying for Otter Co-op's community support initiatives can be found here.