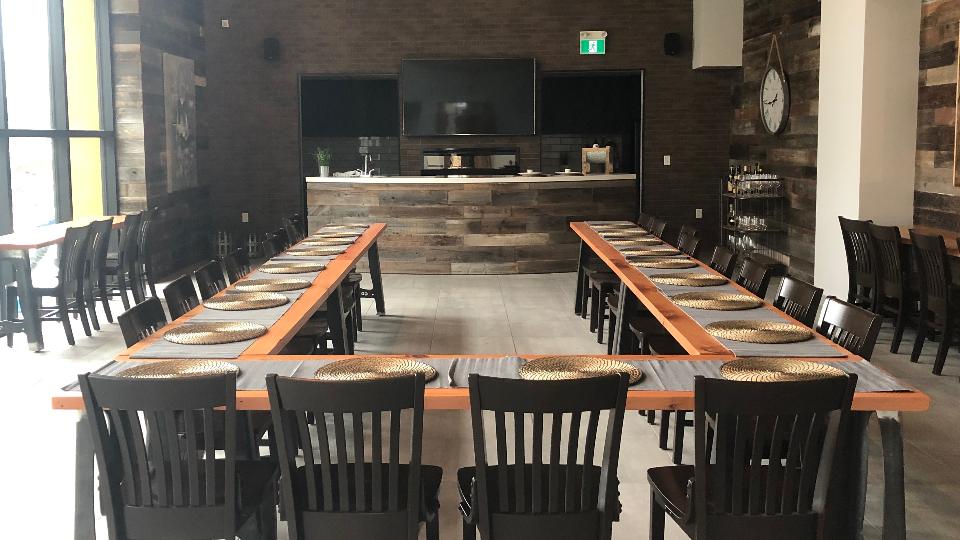 Otter Co-op Meeting Room
April 10, 2019
Utilize Otter Co-op's new tasting room for your next meeting, networking event or social. This beautiful and innovative thinkspace seats 36 individuals. This room also hosts a 55" television with computer connection available, as well as a kitchen with refrigerator and heating pad.

COST: $250 per day*
Includes water, coffee and soda

Please contact Katie Pallen at community@otter-coop.com for booking inquiries.

Additional Food Platters available to order at http://bit.ly/OtterPlatters
*Additional charges may be required for staffing

Discover more: