Pitt Meadows Home and Agro Centre
Actions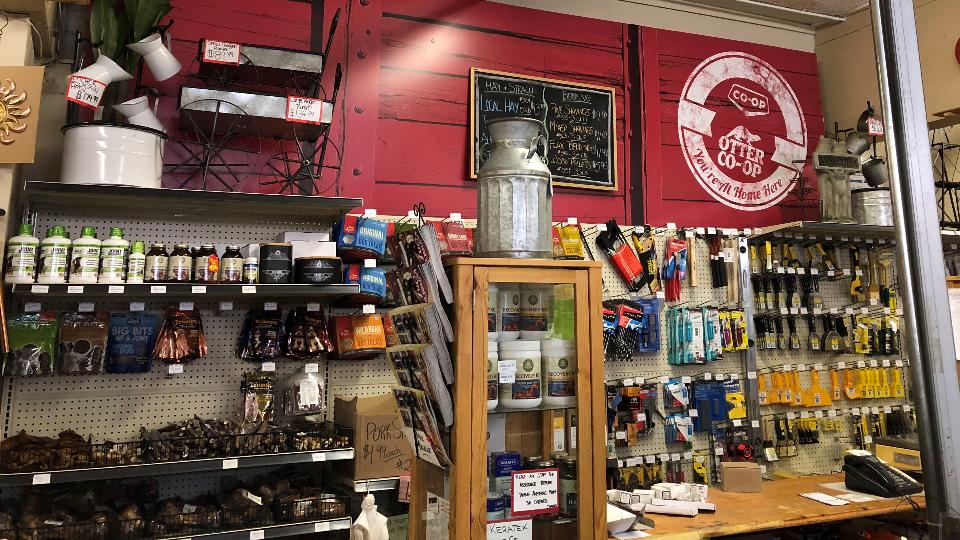 Pitt Meadows Home and Agro Centre
August 29, 2018
Equine Consignment
We have opened a consignment tack/equine equipment, equine apparel area in our store! Call Shannon at 604-465-5651 to arrange an appointment to bring in your goods for sale! And remember, come back often for the great deals!
Livestock Feed
At Otter Co-op at Pitt Meadows we carry an extensive line of feed for Horses and Livestock, several brands of Supplements and Minerals, as well as hay and straw to suit all of your needs.
Tack

Our selection includes a comprehensive choice of horse blankets and rainsheets, grooming and stable tools, supplements and treats.

Fencing

We carry a selection of fencing and wire, posts, gates and all the tools you will need to build the fence that best suits your needs.

Fertilizer, Lime & Seed

Lawn and pasture seed, farm and home fertilizers, and lime are available seasonally in-store.
Livestock & Animal Health Supplies

Whether you are in need of troughs, feeders, wheelbarrows, or health products such as syringes, wormers and wound ointments, we carry it all.

Home & Garden

The friendly staff in our store will be glad to cut keys for you, recommend wild bird seed, or supply you with peanuts and corn for squirrels. We carry a wide selection of gardening tools, seed, fertilizer and much more. For home repairs and yard maintenance, we offer hoses and nozzles, basic plumbing and electrical items, and painting supplies.

Pet Supplies

Not only will you find the expected cat and dog foods, we also carry nutrition for your llamas, pot-bellied pigs, and smaller critters like gerbils and hamsters. Whether your pet needs to be treated, groomed or played with, we supply all "stuff" necessary and fun.
Location and Hours

12343 Harris Road, Pitt Meadows

Hours:
Weekdays: 9 am - 5:30 pm
Saturday: 9 am - 5 pm
Sunday: 10 am - 4 pm
Phone Number: 604-465-5651


Discover more: