Roasted Wild Fall Mushrooms With Cheese Curds Sherry And Lav
Actions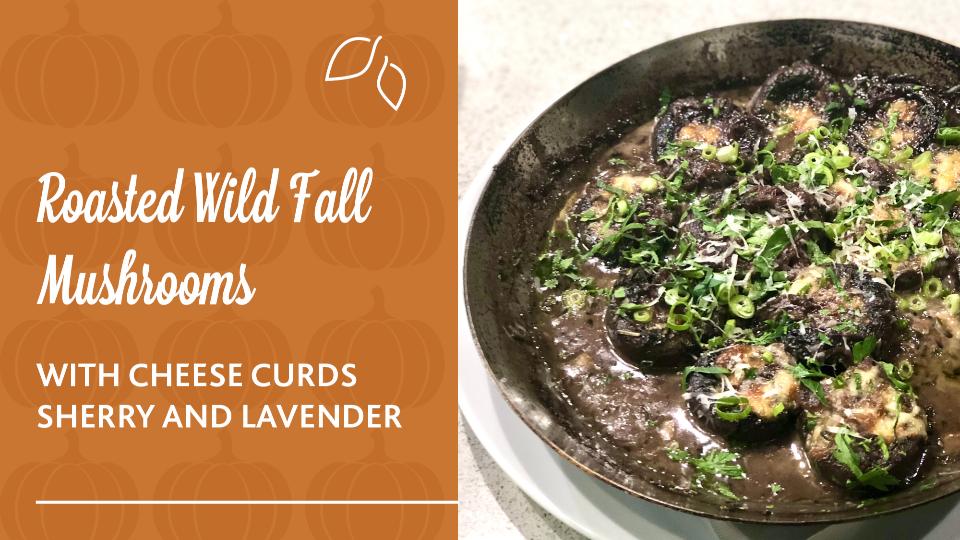 Roasted Wild Fall Mushrooms With Cheese Curds Sherry And Lav
October 2, 2020
Join Chef Deniz and Angie in the Well Seasoned kitchen and get some tasty inspiration for your Thanksgiving dinner. Featuring all of the delicious LOCAL produce available at Otter Co-op.
Roasted Wild Fall Mushrooms With Cheese Curds Sherry And Lavender
Prep Time: 5 Minutes
Cook time: 25 Minutes
Serves: 4
Ingredients:
2 lbs wild mushrooms such as, chanterelles, pine, cauliflower and porcini, or cultivated favourite variety if wild is not available.
3 cloves garlic, puréed
75 ml butter
3 shallots, fine diced
20ml french lavender flowers
40ml sherry vinegar
50ml port
50ml heavy cream
5 sprigs of thyme
2 large sprigs of rosemary
200ml cheese curds
30ml parsley, chopped coarse

Instructions:
Preheat your oven to 425F. Clean the mushroom very gently using a mushroom or a soft toothbrush from excess dirt. In a large frying pan sauté the mushrooms with a generous pinch of salt in olive oil. When mushroom starts to colour lightly after 3 minutes, drop in the butter, shallots, garlic, thyme, rosemary and lavender flowers.
Glaze the pan with vinegar and cook it off, add protein wine and reduce by half. Add the cream and bring up to a boil. In an oven safe serving dish arrange the mushrooms and top up with cheese curds. Bake in the oven for 5 minutes or the curds are soft and squeaky. Sprinkle with parsley, optionally drizzle with white truffle oil and serve.
Discover more: