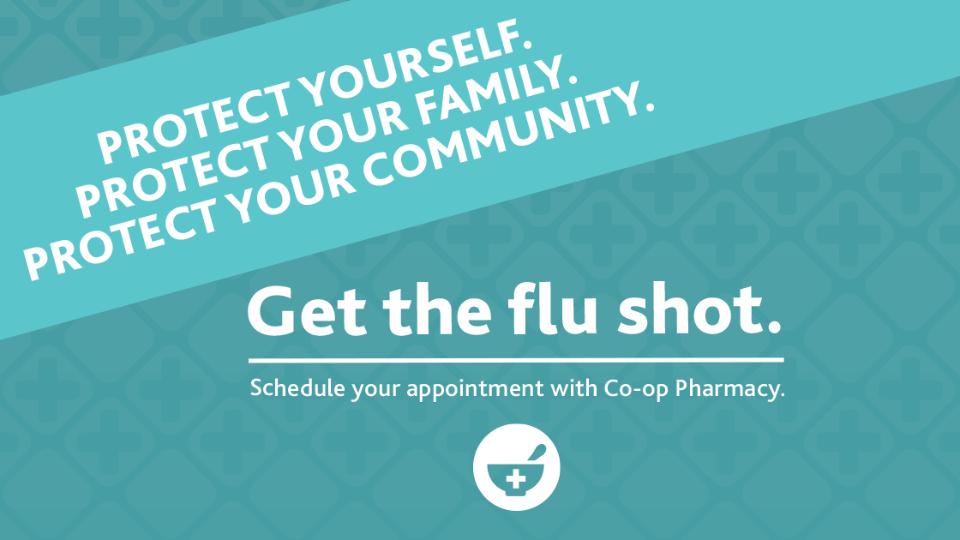 Schedule your Flu Shot
October 4, 2022
Protect yourself, your family and your community with a seasonal flu and COVID-19 vaccine.
BC's Provincial Flu Vaccine Program starts Tuesday, October 11, 2022, by appointment only. You will have the choice to receive a flu vaccine and/or a COVID-19 vaccine when stock is available.
To schedule your appointment with your local Otter Co-op Pharmacy, please visit the BC Get Vaccinated booking system.
If you have any questions, please contact your local Otter Co-op Pharmacy:
Langley Retail Centre Pharmacy: (604) 607-6934
Parallel Pharmacy: (778) 771-0410
Mt. Lehman Pharmacy: (778) 655-5170
Discover more: Pharmacy