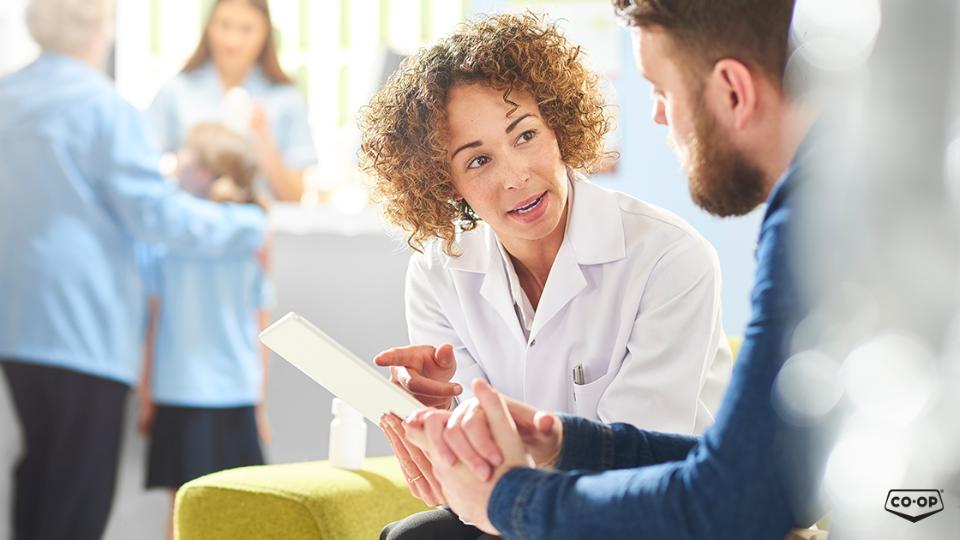 START A DIABETES DIALOGUE
March 19, 2021
Your Otter Co-op Pharmacist can help you understand and manage your diabetes.
Diabetes is a chronic disease which affects more than three million people in Canada. About one-third of adults with the condition are unaware they have it. Understanding diabetes, its symptoms and available treatment options is an important piece of an overall wellness plan.
We talked to Pharmacy Manager Tom Huynh at Saskatoon Co-op to learn how your local pharmacist can help you manage your diabetes.
What is diabetes?
"Diabetes is a chronic disease in which the body either cannot produce insulin or cannot properly use the insulin it produces," explained Huynh.
Diabetes leads to high blood sugar levels, which can damage vital organs, blood vessels and nerves.
Signs and symptoms of diabetes include:
Unusual thirst
Frequent urination
Weight change (gain or loss)
Extreme fatigue or lack of energy
Blurred vision
Frequent or recurring infections
Cuts and bruises that are slow to heal
Tingling or numbness in hands or feet

If you have any of these symptoms, Huynh advises contacting your health-care provider. If you are 40 or older, you should get checked even if no symptoms are present, because many people who have Type 2 diabetes display no symptoms.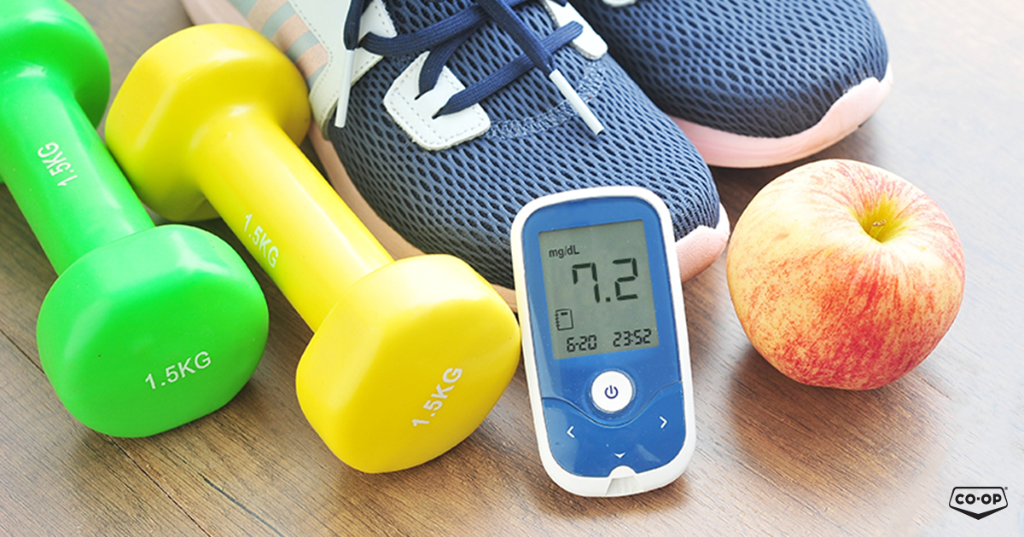 How can your Co-op pharmacist help?
"As pharmacists, we understand your situation and the challenges diabetes can present," said Huynh.
In a one-on-one diabetes consultation, your pharmacist can discuss your diabetes history and create a personalized action plan for managing your diabetes.
There are many elements that contribute to successful diabetes treatment, including proper nutrition, physical activity, achieving a healthy weight and maintaining a blood pressure level below 130/80. Your pharmacist can provide basic guidelines or recommend specialized resources you can turn to for advice.
You can also ask your pharmacist to evaluate your medication regimen. Certain medications may have special instructions or restrictions, such as whether or not they must be taken on an empty stomach or with food. Your pharmacist will advise you of possible side effects and what to do if you experience any, as well as potential interactions between your medications and over-the-counter (OTC) medications.
"Certain medications can lead to low blood sugar levels, which can lead to serious problems," explained Huynh.
How is diabetes treated?
Some people with diabetes may need injectable medications such as insulin for their treatment. These medications require a bit more attention. Your pharmacist is there to explain how they work and how to use them.
Once you've started treatment, measuring your blood sugar levels is important to determine whether it is working. In a diabetes consultation, your pharmacist can review your blood glucose levels and help you choose the blood glucose meter that best suits your needs.
"They will also recommend how often to take readings which depend on your treatment, occupation, and activity level. Your readings will allow your pharmacist or physician to ensure that the treatment is working properly and make any adjustments as required," said Huynh.
Call your local Otter Co-op Pharmacy to book an appointment today.
Aldergrove Pharmacy: (778) 771-0410
Mt Lehman Pharmacy: (778) 655-5170
Glen Mountain Pharmacy: (604) 851-9654
Parallel Pharmacy: (778) 771-0410
Discover more: