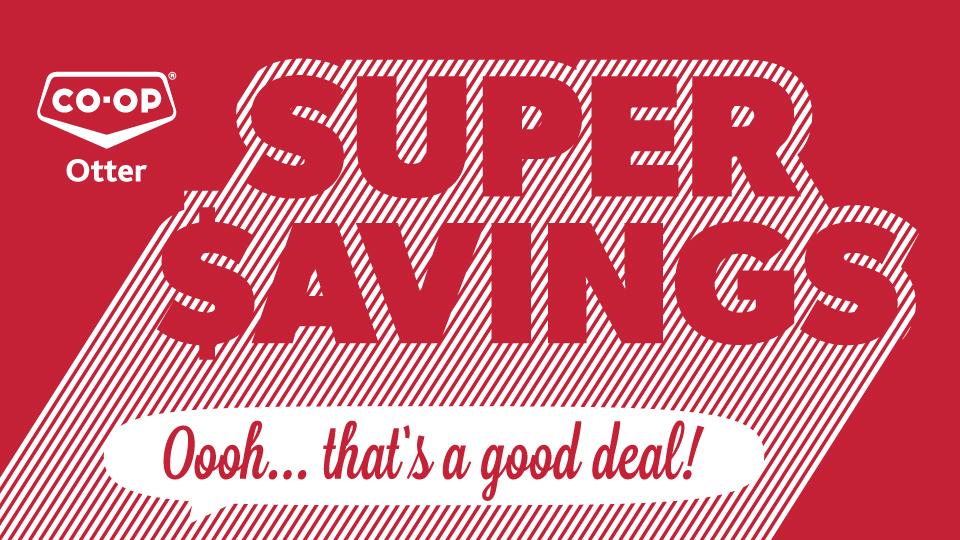 Super Savings
January 6, 2023
Co-op is the only food retailer trusted by Western Canadians for decades to work alongside farmers, feed families and build communities.
We know this time of year is busy. Kids are back to school, back to sports and it's back to regular life, so we want to make lunch and dinner ideas as easy as possible. Stop into your closest Otter Co-op Food Store for our weekly Super SAVINGS that will have you saying "Oooh, that's a good deal!"!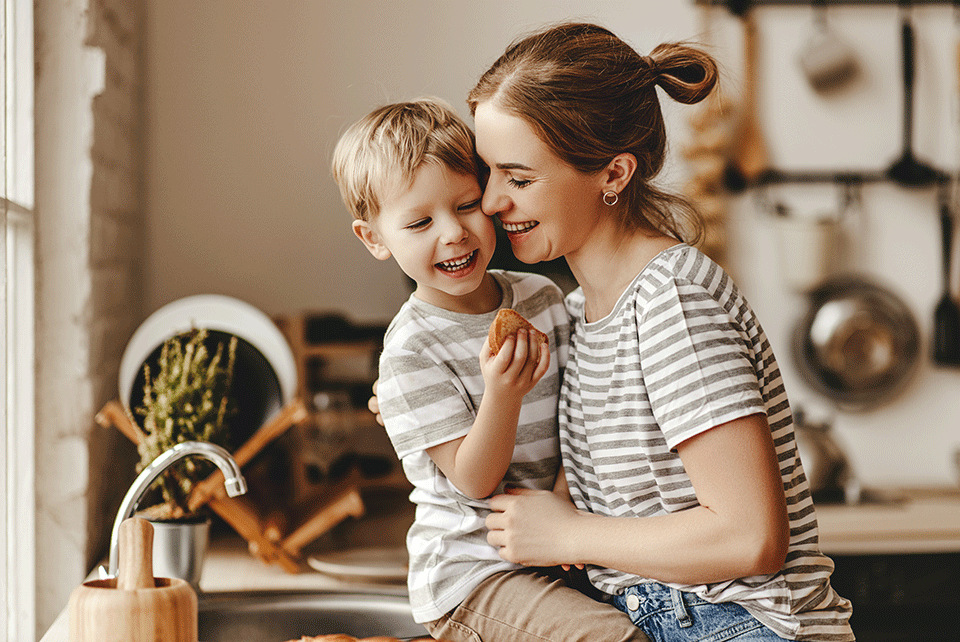 Super Savings — Week of Sept 28 to Oct 4 (SNEAK PEEK)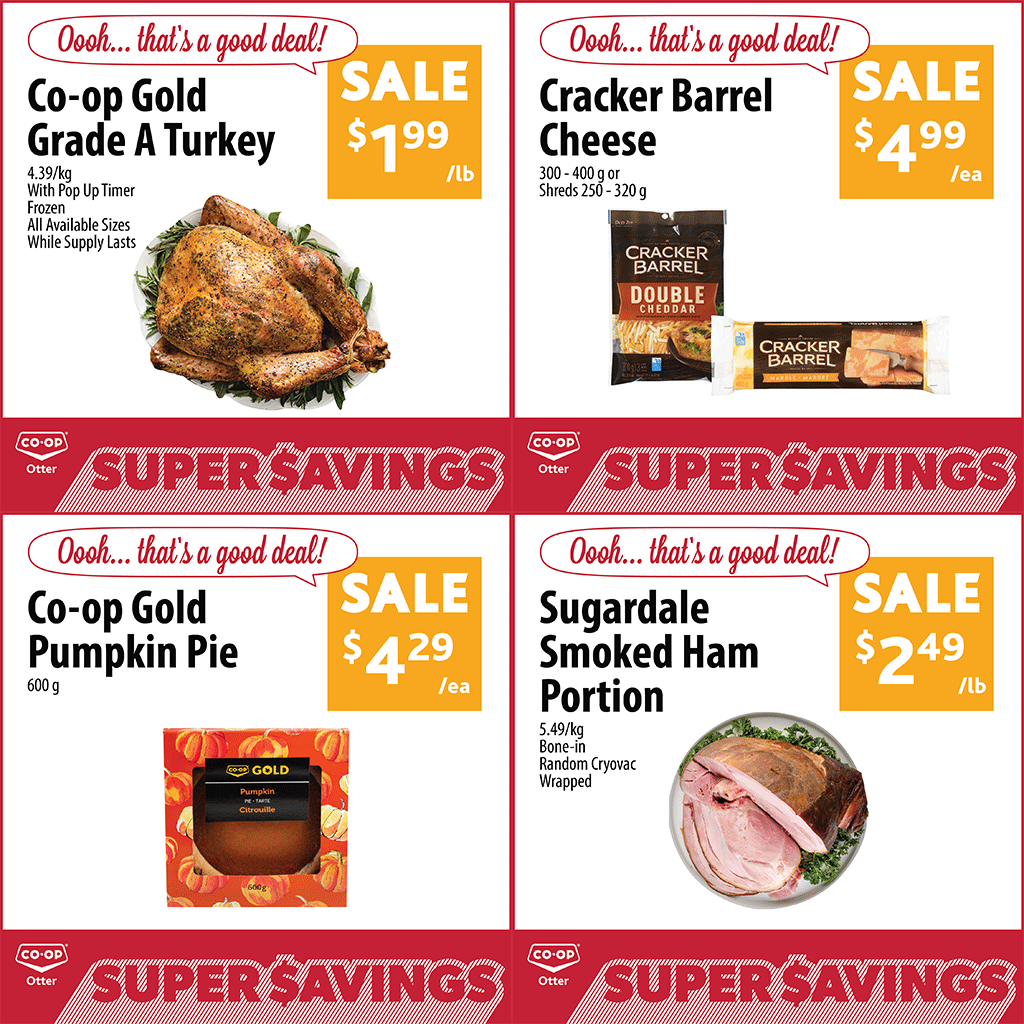 Prices in effect Sept 28 to Oct 4. Check back here each week for new SAVINGS!

Don't forget to check our WEEKLY FLYER for even more SAVINGS.