YOUR LOCAL OTTER CO-OP PHARMACY
Actions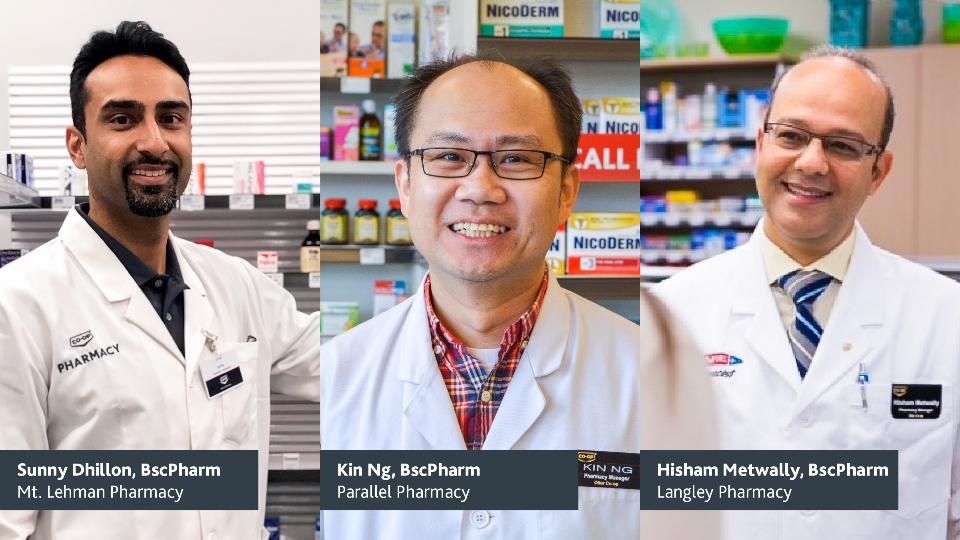 YOUR LOCAL OTTER CO-OP PHARMACY
April 4, 2022
Travel Well
In the excitement of vacation planning, it can be easy to overlook one of the most important elements of a successful trip—your good health. Booking a pre-travel consultation with your local Otter Co-op pharmacist is a convenient way to get health information for your trip.
Why are pharmacists great resources for travel health?
Pharmacists, especially those trained in travel health, have knowledge of immunizations, risks of travel to specific destinations and information on travelling with underlying conditions. In many cases, they can administer any required immunizations. Pharmacists are convenient and easily accessible healthcare professionals who can help you with all of your travel health needs.
Who could benefit from a travel health consultation?
Anyone considering travel outside of Canada can benefit from a travel health consultation. It may be to ensure you are up to date with your routine vaccinations or to receive valuable health information on travel to a specific destination. Even if you've had a travel consultation in the past, it can be a great opportunity to ensure there haven't been any changes to immunization recommendations and to receive any boosters you may need before travel.
How long before departing should I consult a pharmacist about my travel?
You should consult a pharmacist at least six to eight weeks before you leave to review your current immunizations and assess your needs based on your travel destination. Although this is an ideal timeframe, a travel consultation at any time prior to your departure date may be beneficial as you can receive important information on health risks and disease prevention strategies specific to your destination.
What occurs during a pre-travel consultation?
A pre-travel consultation includes an individual risk assessment based on your health and vaccine history, as well as place of travel. From this assessment, our pharmacists will be able to provide you with both verbal and written information on possible health concerns and risks, as well as prevention strategies to avoid disease. If needed, our pharmacist can, in many cases, administer any required vaccines as well as provide medications recommended for travel.
Why is informing my pharmacist about my destination and itinerary important?
This information allows our pharmacist to make specific recommendations based on your travel plans and to provide information that is personalized to the type of travel. For example, resort travel is often less risky than visiting remote destinations.
How can a pharmacist assist with travel immunizations?
Our pharmacies also provide injection services, making them a convenient stop before your trip.
Which medications are most important to consider for my travel?
A basic travel kit could include items such as antidiarrheals, antinauseants, antihistamines, over-the-counter pain medications and a first-aid kit tailored to your destination. It is also important to travel with an adequate supply of any prescription or over-the-counter medications you use on a regular basis.
Some of our services may not be available in all locations. In order to serve you best, please check with your local Otter Co-op Pharmacist.

Co-op Pharmacy App

The Co-op Pharmacy app puts convenience at your fingertips with secure, confidential access to your prescription profile. Refill your prescriptions quickly and easily from just about anywhere. Receive pick-up reminders from your local Co-op Pharmacy the moment your prescriptions are ready. The new Co-op Pharmacy app is designed to fit perfectly in your busy lifestyle and make your pharmacy experience a breeze.
Patient Login provides private and confidential access to your prescription profile on demand. Here you'll find the names and doses of each medication, directions for use, last fill dates of each prescription, number of refills remaining and expiry dates of each prescription.
The size, shape and colour of each medication is also provided to make it easy for you to identify which medication is which. Easily track your full list of medications when you visit your doctor or when you're travelling with the Patient Login function.
Take control of your refills, get notified and find a wealth of pharmacy information on the app today.
Download the new Co-op Pharmacy app to keep you connected to your local Co-op Pharmacy and change the way you manage your health.
Sign up for our Pharmacy e-mail HERE
Otter Co-op Pharmacy Locations:
Aldergrove Retail Centre
3650 248th Street, Langley BC V4W 1x7
Hours:
Sunday: Closed
Monday-Friday: 9:00am — 7:00pm
Saturday: 9:00am — 5:00pm
Phone: (604) 607-6934
Fax: (604) 856-3101
Parallel Pharmacy
#100 1888 North Parallel Road, Abbotsford BC V3G 2C6
Hours:
Sunday: Closed
Monday-Saturday: 10:00am — 6:00pm

Phone: (778) 771-0410
Fax: (604) 851-9665
Mt. Lehman Pharmacy
#250 3270 Mt. Lehman Road, Abbotsford BC V4X 2M9
Hours:
Sunday: Closed
Monday-Saturday: 10:00am — 6:00pm

Phone: (778) 655-5170
Fax: (778) 655-5171
Discover more: