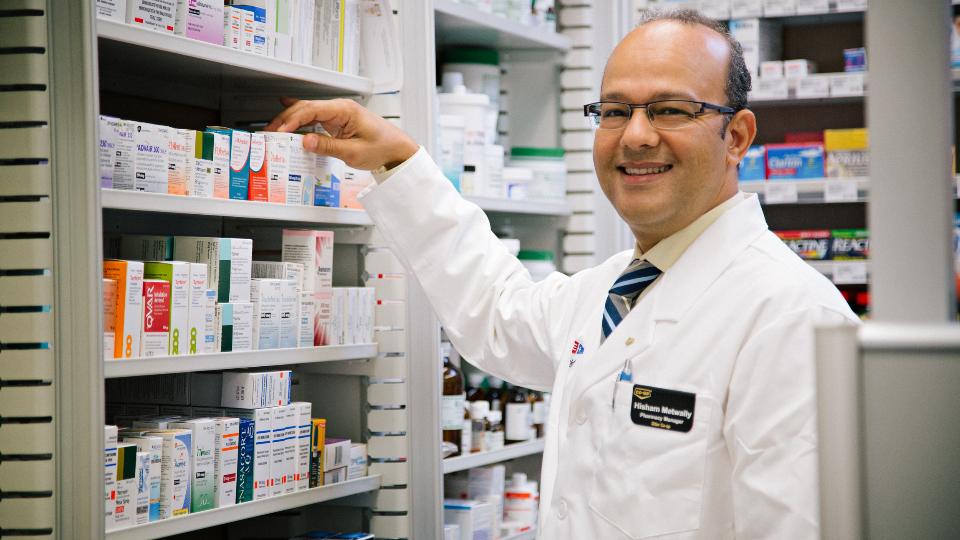 Your Otter Co-op Pharmacy
August 3, 2018
Your local Co-op pharmacy is committed to the well-being and total care of our customers. If you need a prescription filled, some health care advice or some health and beauty products, stop by our pharmacy today!
Medication
Our pharmacists are available to offer you counselling on your prescriptions, including important facts on how to take your medication and what to expect, as well as additional health care tips to assist you in selecting non-prescription products.
Services
Our friendly, certified pharmacists provide you with care that goes beyond just filling your prescription.
Smoking Cessation Counseling
Minor Ailments / Self Care (Patient Assessment)
Medications Reconciliation & Seamless Care
Medication Reviews
Adapting Prescriptions
Renewing Prescriptions
Immunizations & Injections
Trial Prescriptions
Therapeutic Substitutions

Health & Beauty
Keep yourself feeling great and looking great with the variety of health and beauty goods we have to offer. We have brand name products, as well as a line of store brand items.
Co-op Health & Beauty Store Brand
For more information about Co-op's health & beauty store brand, please visit our Store Brands website.
Pharmacy Locations and Hours of Operation
Aldergrove Retail Centre
3650 248 Street, Langley
Email: hmetwally@otter-coop.com
Phone Number: 604-607-6932
Confidential Fax: 604-856-3101

Hours:
Weekdays 9:00 am — 7:00 pm
Saturday 9:00am — 5:00 pm
Sunday 11:00am — 5:00pm
Closed Stat Holidays
Parallel Co-op Pharmacy
#100 1888 North Parallel Road, Abbotsford
Email: parallelpharmacymgr@otter-coop.com
Phone Number: 778-771-0410
Confidential Fax: 604-851-9665

Hours:
Monday — Saturday 9:00am — 6:00pm
Closed Sundays and Stat Holidays
Mt. Lehman Co-op Pharmacy
#250 3270 Mt Lehman Road, Abbotsford
Email: mtlehmanpharmacy@otter-coop.com
Phone Number: 778-655-5170
Confidential Fax: 778-655-5171
Hours:
Monday — Saturday 10:00 am — 6:00 pm
Closed Sundays and Stat Holidays
Discover more: